I haven't escaped the Christmas tags.
Ha. I'm kidding. Why would I WANT to escape them?
I thought doing the Grinch book tag would make a great start to 2019.
Happy new year! Remember that it's winter!
Always winter, never Christmas.
THINK OF THAT.
HALF OF THE LIGHTS ON THE CHRISTMAS TREE ARE BURNT OUT – NAME A BOOK/SERIES/CHARACTER THAT STARTED OUT WELL AND THEN WENT DOWNHILL.
Hey hey hey, have I got a review for you!
In 2015, I boasted about this book's excellence before I finished it!
How silly of me!
The plot starts to drag when the Darkling drops Alina off at Grisha school.
90. PAGES. OF SCHOOLWORK. FOLLOW.
Then, because the story wasted so much time on education, it tries to cram two romances and a plot twist in the last third. NEAT!
ANNOYING RELATIVES WON'T LEAVE YOU ALONE –
NAME A BOOK THAT YOU DID NOT ENJOY BUT EVERYONE ELSE SEEMS TO LOVE, AND IT WILL NOT STOP HAUNTING YOU.
I complain about The Night Circus at least once a week.
I can't ruin this book for anyone else – I don't have that kind of power – but if I could…
I wish someone else saw what I see, i.e. nothing.
Just a dark vacuum of plotlessness and pointless description.
Stop trying to distract me with whimsical red-headed twins! It won't work!
YOUR PETS KEEP KNOCKING OVER YOUR CHRISTMAS DECORATIONS – NAME A CHARACTER THAT KEPT ON MESSING EVERYTHING UP FOR EVERYONE.
Why did Darien Freeman hire the WORST publicist of all time?
I assumed publicists did everything in their power to preserve their client's image and promote their career.
Darien tells his publicist to keep his dad away…something she repeatedly fails to do.
Also, instead of DEALING with scandals, the publicist expends energy on hiding them from Darien. When caught, she says, "I'm so sorry! I'm the worst! Maybe I should go deal with this?"
YES. THAT'S YOUR JOB.
I forgot this character's name; I kept referring to her as The Incompetent Publicist.
She might even have been Darien's agent; either way, she was TERRIBLE AT HER JOB.
YOU HEAR YOUR PARENTS PUTTING PRESENTS OUT
AND LEARN THAT FATHER CHRISTMAS IS NOT REAL –
NAME A BOOK YOU WERE SPOILED FOR.
All y'all keep talking about That Big Ol' Death.
Thanks, friends.
By now, I've figured it out.
It's my fault for not reading this sooner.
IT'S FREEZING OUTSIDE – NAME A CHARACTER YOU JUST COULDN'T WARM TO.
Book Leah and Movie Leah were completely different entities.
I didn't care for either one.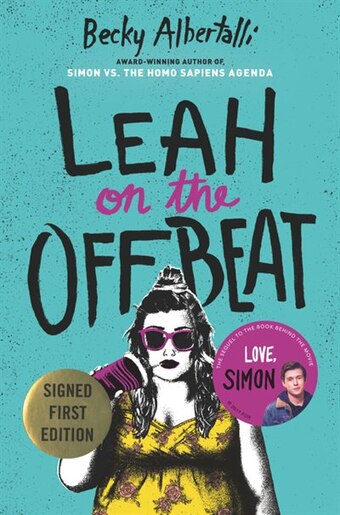 I really disliked Book Leah; she didn't have much of a personality aside from unnecessary rudeness and superiority.
She otaku-splains to someone at a Halloween party. NO, Leah. This WILL NOT STAND.
She and Simon didn't even seem all that close.
When Albertalli announced a sequel told from Leah's POV, I read half of the first chapter out of curiosity.
I quickly lost interest.
From what I can tell, not many other bloggers like Leah.
For once, I'm not alone in my hatred.
MARIAH CAREY'S 'ALL I WANT FOR CHRISTMAS IS YOU' IS BEING PLAYED A LOT ON THE RADIO, GIVING YOU ANTI-ROMANTIC FEELINGS – NAME A COUPLE THAT YOU JUST COULD NOT STAND.
The Katniss/Peeta romance wore me out.
Katniss fakes a romance for TV, which I didn't LOVE.
This wasn't a "Let's pretend to date and fall in love on accident" scenario.
Katniss, KNOWING PEETA LOVES HER, goes along with his feelings.
Later in the series, she decides she loves Peeta more than anyone and will risk all to get him back.
Her feelings come on very suddenly.
I didn't even get a Cher Horowitz-style realization – Katniss suddenly loves Peeta and I'm supposed to believe it.
Nothing in the series convinced me that theirs was a real romance.
This is a personal pet peeve: Katniss talking about kissing put me off physical intimacy almost completely.
Something about the way she describes it – making it all cutesy and saying things like, "I coaxed him with a few more kisses." – really grossed me out.
The wonderful Emily Fox described this phenomenon as "second-hand embarrassment."
Yes. That's EXACTLY it.
I didn't swoon. I just felt embarrassed for everyone involved.
I picked out an honorable mention, but I don't want to talk about romance anymore.
THE SCRATCHY HOMEMADE JUMPER THAT YOU GOT FOR CHRISTMAS YEARS AGO BUT HAVE NEVER WORN – A BOOK THAT HAS BEEN SITTING ON YOUR SHELF FOR YEARS THAT YOU ARE NOT MOTIVATED TO READ, BUT DO NOT HAVE THE HEART TO GET RID OF.
I don't shop at Half-Price Books anymore PRECISELY for this reason.
I never end up buying anything I WANT when I'm there.
I browse for a few hours before half-heartedly grabbing a books that sort of interest me. I own a giant pile of unread Half-Price books that I like to believe I'll get to one day.
I bought this book while still in college.
It sounds funny? I guess?
Too bad I'm never in the mood to read it.
GRANDMA HAS GOTTEN RUN OVER BY A REINDEER –
NAME A CHARACTER DEATH THAT YOU ARE STILL MAD ABOUT.
I don't believe I've mentioned this book on the blog before.
I thought I would have more to say.
Just…why?
WHY DID YOU MAKE ME FEEL THIS WAY?
SHOPS ARE OVERCROWDED WITH SHOPPERS FOR THE HOLIDAYS – NAME A SERIES WITH TOO MANY BOOKS, OR THAT WENT ON TOO LONG.
I need J. K. Rowling to stop adding to the Harry Potter canon.
I didn't get the mass complaints and fan fatigue concerning the Star Wars franchise before, but I do now.
Harry Potter was my Star Wars and I'm really sick of Rowling's vice grip on new material.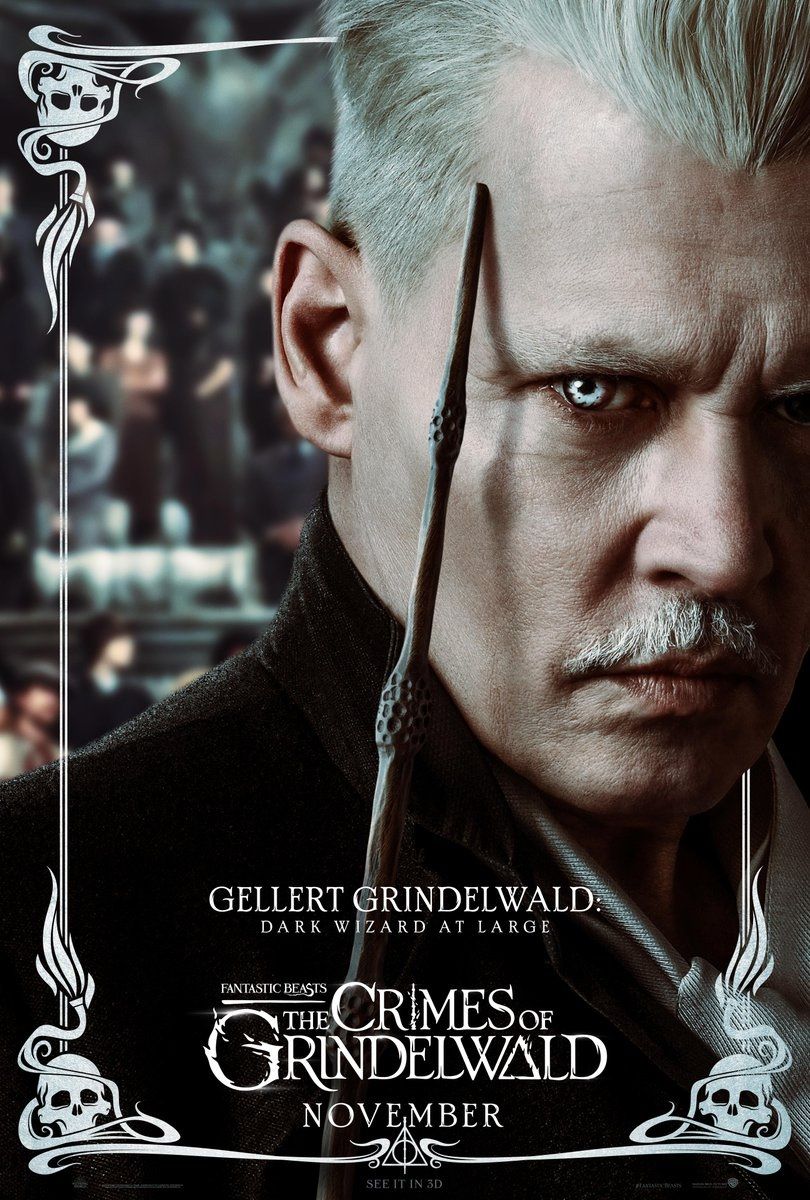 Does she think establishing every single detail in the Harry Potter universe will stop fans from making up a world of their own within that universe?
YOU CAN'T CONTROL EVERYTHING, J.K.
THE GRINCH – NAME A MAIN CHARACTER THAT YOU
ABSOLUTELY HATE (NOT A VILLAIN).
I despised Aristotle Mendoza.
He's just dull.
Something prevented me from connecting with him.
I made it through this book without caring about either main character.
That made it really hard to ship.
That was a full-on bummer! Not sure about you, but I feel GREAT.
Merry Grinchmas.