I'm sensitive about my own music tastes and judgmental of others'.
A music/book tag sounds like a PERFECT COMBINATION FOR MY ANXIETY!
According to Google, Kate's Book Date started this tag on BookTube.
I'm excited.
MY JAM
A song you MUST listen to every time it comes on, no matter how old or how many times you've listened to it / a book you'll never get sick of
"Mr. Brightside" is a holy, holy song.
I heard it for the first time on a road trip to meet a friend at the Southcenter Mall.
It's beautiful and angsty and tragic.
And…inspired by Moulin Rouge, I think.
That was a choice.
Because I WON'T choose The Princess Diaries again, I choose the SEQUEL, Princess in the Spotlight.
Mia has a secret admirer! Her mom falls pregnant! Grandmere plans a wedding! The gang gets dressed up for The Rocky Horror Picture Show on Halloween!
Predictable…and great every time.
THROWBACK
A song that reminds you of the cringiest time of your life / a book that also reminds you of this time (or just something you wouldn't like as much if you picked it up for the first time now)
I couldn't listen to Queen's "Somebody to Love" for years.
It used to be one of my favorite songs.
Then, in high school, the guy I thought liked me ditched me for this mean cheerleader.
Oh nooooooo, I'm a CLICHE.
On the very worst day, my crush sat with this girl on the bus (instead of me) on our way to a band contest. They shared a pair of headphones and the other girl loudly proclaimed her love of the song "Somebody to Love."
My crush said, "THAT SONG IS GREAT, YOU HAVE GREAT TASTE IN MUSIC."
I stewed in my seat, thinking, "EVERYBODY LIKES THAT SONG!"
And, anyway, I LIKED THAT SONG FIRST. I WAS THE ONE WITH THE GREAT TASTE IN MUSIC.
That same year, I did a book report on Middlesex that I presented to our English class.
The cheerleader, really loudly, told a friend of mine that I probably read that book to feel better about my own life.
(Believe it or not, she and I eventually became friends.)
I tried rereading Middlesex last spring. Coworkers kept coming by my desk and telling me how much they'd loved the book.
I really didn't like it.
REPLAY
A recent song you have on repeat right now / a recent favorite book
I listen to the "Come From Away" soundtrack almost every day.
I keep listening to "Stop the World."
The love story is killing me.
"I should move! You're missing all the scenery!"
"NO NO NO! Stay where you are!"
"Really?"
"Really. It's perfect."
STOP IT, SONG! Keep this up and I won't hate romance anymore!
A newer book I loved, that is is NO way connected to this song, was Angela Garbes' Like a Mother.
I like examining cultural attitudes. Our beliefs about pregnancy are weird…and not always logical.
GETS ME
This song IS ME / this book is me in book form
I came to One Direction late in life.
I wasn't interested in the band until they broke up.
And then only because my favorite author admitted to loving them.
My conversion took place when I heard the song "She's Not Afraid."
For the record, I don't sneak out wearing tight dresses. I'm an introverted homebody who gets sleepy at 7 PM.
But I TOTALLY love attention! And running wild! And I'm afraid of falling in love!
Men think I'm testing them all the time! Nope! Just not interested!
Me in book form? THAT IS A TALL ORDER.
I am some combination of Someday, Someday, Maybe and Never Have I Ever.
The first relates to my fears about success and worthiness and creative exploits. The second accurately describes how I act when I have a crush. It's like reading a ghostwritten autobiography, it's so accurate.
WUT
Weird but I like it? – a unique book that stuck out to you for whatever reason
"Speaking Tongues" is one of my weirdest songs I've ever heard.
The rest of the band's songs sound completely different – I thought this song had been created by some chill DJ.
It's kind of genius, though.
Book of a Thousand Days chose to focus on the servant girl instead of the princess.
The whole things reads as a series of diary entries chronicling the two girls' escape from a tower.
Then the handsome prince falls for the servant girl despite her birthmark!
Yeaaah! Fantasy!
LET'S GO
Best pump up-song (for workouts or just life) – a book that inspired you
I saw another blogger use "The Phoenix" by Fall Out Boy.
Their answer reminded me of the time I drove to class before a speech. On the way, "The Phoenix" came on the radio. I cheered my good fortune, blasted it in the car, pounded the steering wheel, and almost lost my voice trying to hit the high notes.
I should mention I did this while dressed as Han Solo.
A BOOK THAT INSPIRED ME, A BOOK THAT INSPIRED ME…
Audrey, Wait! had a genuinely good romance. The two participants worked out their issues like mature adults. It gave me hope for a healthy relationship someday.
CHILL
Fav chill, relaxing song / a book you'd curl up with and read on a rainy day
I use "Sound and Color" as my morning alarm.
So soothing. Hearing the first few notes makes me smile.
Curling up with a book on a rainy day sounds so lovely at present. I have a couple rainy day favorites.
A short list: The Scorpio Races, Carry On, The Raven Boys, and Jane Eyre
I'd also pick Pride and Prejudice.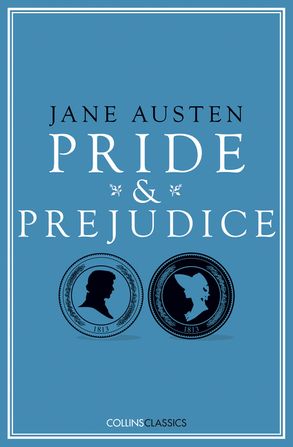 Of all the Jane Austen books, that one feels the most appropriate.
ADDICTING
Guilty pleasure song – one that's catchy and addicting but not a whole lot of substance / guilty pleasure/trashy/fast/light read
"BARBIE GIRL" IS A PERFECT CREATION.
We read the lyrics aloud in my Women's Studies class. That was a good time (it was not.)
Gingerbread is, um…not a great book.
I want to like the whole series, since I love its final sequel Cupcake, but some of the slang in Gingerbread makes me ill.
NOSTALGIA
Throwback you look back on fondly / a book you read forever ago that you look back on fondly or reminds you of a happy childhood time
My dad used to play '70s music on Chores Day. He'd play Chicago and Earth, Wind, and Fire to motivate us toward cleanliness.
I really like Stevie Wonder's "Sir Duke."
I didn't hear it until I was a teenager, but it reminds me of all the great music we listened to as a family.
Reading Dr. Seuss books was my favorite childhood activity. My parents read a lot of books to me that I didn't like, but I always enjoyed the Seuss books.
Fox in Socks is the best one.
I also really like Green Eggs and Ham and Hop on Pop. I love how much they harass the grumpy dog.
I have a problem.