Sad story: I found a lump of leftover mozzarella in my fridge.
That's not the sad part.
I could have SWORN I'd used all the mozzarella earlier in the week.
Elated, I set about making a cheese sandwich.
I reached for the bag of mozzarella.
My fingers closed around a hard-edged lump.
It was an onion.
The moral here is that you should always buy the log of mozzarella instead of the ball.
I found this tag, originally created by Fire and Rain Books, on The Book Princess.
(Do you want spoilers for The Raven Cycle? No? Avoid the Colby Jack.)
(Also, hope you don't mind spoilers for Kristin Cashore's books. If you do, don't read about Muenster Cheese.)
Cheddar: The Classic Cheese
Your favorite classic novel
Because I put Emma in an earlier post, I'll pick Anne of Green Gables.
The audio version of this classic really changed my opinion of the book. The way it was read made the story seem magical.
Anne has fun. I loved her imagination and all of her adventures. Anne GETS it.
For years, I thought I was an INFP like Anne.
I'm not, but I didn't mind being tied to Anne that way.
Swiss: The Hole-y Cheese
An emotional rollercoaster
Why did I READ this?
I gave my mom a brief, highlights-only plot summary and she was STILL horrified. "That sounds POWERFUL," she said.
I won't spoil everything that happens, but the narrative switches point-of-view between an Irish teenager who finds a body in the bog…and the dead girl.
I only remembered the bog child's death (it's awful) and the protag's relationship with the WORST girl.
I'D FORGOTTEN the book also deals with the IRA and the 1981 Irish hunger strike, both of which the protag's brother participates in.
IT'S ALL COMING BACK. MY HEART. MY HEART.
To make EVERYTHING WORSE, Siobhan Dowd DIED before this book was published.
Bleu Cheese: The Controversial Cheese
An unpopular opinion
Goodness, I already know which to pick.
The Night Circus SUCKS.
I am completely alone in this opinion, as far as I know.
Brie: The Favorite Cheese
An author you always want more of
Ooh, Katie Heaney wrote another book?
Katie Heaney wrote another article?
Katie Heaney tweeted recently?
Gouda: The Dutch Cheese
A book that makes you want to travel
I went to L.A. with my family this past winter.
I loved it there.
I am way too poor to ever even CONSIDER living California, but I was mighty reluctant to get back on the plane.
A lot of the comedians, writers, and podcasters I know live in L.A. I envy the community they have and the creative space they inhabit.
Reading Everything Leads to You, set in L.A., is ALMOST as good as being there.
Nina La Cour makes the city seem magical. The characters live and breathe movies; eventually, their careers draw them into a real-life Hollywood mystery.
While in L.A., I loved how close I felt to my favorite films. I almost cried in Star Wars land and while taking a picture with a Marilyn Monroe impersonator.
American: The Fake Cheese
Your least favorite book
It really is The Night Circus. I was so disappointed.
I don't like picking the same book, though, soooo…
I KNEW I HATED YOU FOR A REASON, FOCUS ON THE FAMILY.
This. Series. Is. Garbage.
Gunn takes a shallow, formulaic approach to EVERYTHING, from faith to romance.
She normalizes a specific TYPE of femininity and demonizes anything REMOTELY sexual.
In Christy's college years, Gunn hints at sexual struggle by having a character tell Christy, "I think you kiss Todd too much."
This book embodies EVERYTHING I hate about the conservative Christian perspective.
It gives me something to talk about in therapy.
Colby Jack: The Mixed Cheese
Your favorite ship
You can't do this to me.
You KNOW I'll pick Kyo and Tohru.
Try something else, try something else…
I haven't WANTED to pick Ronan and Adam because I feel like I use The Raven Cycle as an example a lot.
I DO love them as a couple, though.
They both have to work through so much to be together.
Their first kiss is PRECIOUS.
I just like it. They support each other. They protect each other. They punch each other's dads. They wear ties. They make mix tapes. They borrow cars.
Actually…most of that is Ronan.
Ronan does SO MUCH for Adam.
No wonder I love him!
Adam finally accepting that love chokes me up. He deserves so much.
Mozzarella: The Simple Cheese
An old favorite you'll never stop loving
I see you over there, Serendipity Market.
You're the best, you know that?
You were my favorite collection of twice-told tales and my first queer romance.
You're special.
I'm never gonna give you up.
Pepperjack: The Spicy Cheese
A book you can't judge by the cover
Once upon a time, in 1970, Collier Books published some TRULY hideous editions of The Chronicles of Narnia.
My brother received the box set from my parents.
He toted these awful-looking books around for years.
As a kid, I would sneak into his room, stare at the covers, and wonder what the books were about.
Who was that woman pulling those flying kids into the water? Why were the lion and the girl walking into a meteor shower?
The worst of the lot was The Horse and His Boy.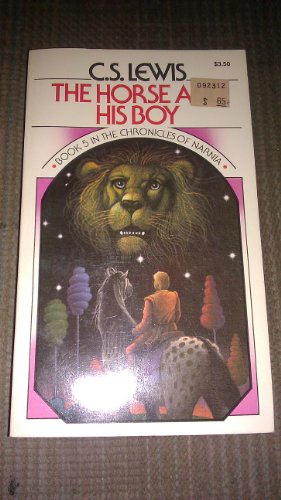 Take a good long look. Soak in the image.
Who okay-ed this vintage Sesame Street-esque free jazz horrorshow? Why do the trees LOOK LIKE THAT?
WHY IS THERE A FLOATING LION HEAD IN THE SKY?
This book became my favorite of the series.
I listened to the audiobook first…AND LOVED IT.
I read the physical book in 4th or 5th grade…AND LOVED IT EVEN MORE.
Easily the best one of the bunch.
YES, INCLUDING THE LAST BATTLE.
I should have used THAT for my unpopular opinion. Christians LOVE The Last Battle.
I like The Last Battle about as much as I like the book of Revelation. Or Christy Miller. Or The Night Circus.
Muenster Cheese: The Monster Cheese
A villain that should never have the chance to eat cheese again
I CAN'T BELIEVE I FORGOT ABOUT LECK.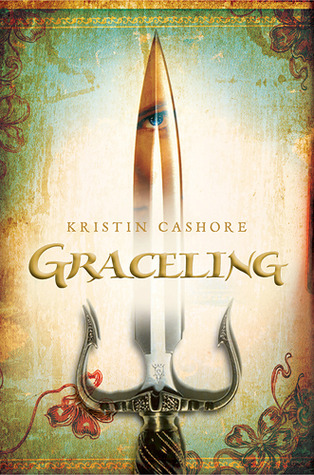 Leck starts out pretty bad.
Somehow, even after his DEATH, he gets WORSE.
His charisma is so strong, he convinced ME – the READER – he wasn't doing anything wrong by torturing rabbits.
His horrible legacy nearly destroys the monarchy in Monsea.
HE'S SO AWFUL.
NO MORE CHEESE, SIR!