The weather keeps getting colder. I need multiple blankets and cups of tea to survive the night.
Eunice wrote a post at Nerdy Talks all about tea.
I'm guzzling a giant mug of coffee as I write.
Close enough.
Double Bergamot Earl Grey
A robust, deep, intellectual, and flavorful book
I either love or hate this book.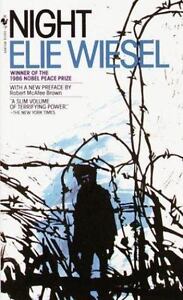 This book forced me to come to terms with my privilege.
I appreciate that this isn't a bummer snapshot "the Holocaust was awful" novel.
The Holocaust was awful…and here are these horrifying-yet-beautifully-written descriptions of demeaning acts!
Tim Horton's Steeped
A book you read on the go that you came back to again and again
I read Scarlet almost entirely between classes during winter quarter at Central Washington University.
The book opens with a prison break and sprints off from there.
I return to this book often. Its pacing is perfect.
Meyer Lemon
A tangy, fast-paced read, gone before you've fully savored the flavor
Am I supposed to appreciate the themes in Michael Crichton's work?
In 9th grade, I was too busy trying to solve the mystery of the assassins in Congo.
Can't say the resolution was worth it, but oh, what a ride!
Chamomile Lavender
A relaxing, calming late-night read
That tea sounds delicious.
I first read The Serendipity Market late at night, so I associate it with peace and quiet.
I'm quick to criticize overactive whimsy.
The Serendipity Market is just magical. I can't describe it.
I am in awe of its power.
Lady Grey
A smooth, subtle, classic book, perfect for a serene winter morning.
In my mind, I live in a peaceful countryside near a wide lane.
When I think of winter, I think of waking up to snow covering the roads and fields, quieting the nature around me.
Those things don't happen when it snows in Seattle.
Were I to escape to a snowy cottage with a cup of tea, I'd bring Emma, my favorite classic book.
Emma Woodhouse visits friends and plans parties all day.
That sounds like an excellent vacation.
Orange Pekoe
A popular novel that everyone's read
If only my book tastes ran that way.
I haven't gotten to The Hazel Wood.
Everyone else seems to have read it and moved on.
Also, everyone read Circe while I had my back turned.
I have a lot to catch up on.
English Breakfast
A British classic
I once read Alice in Wonderland and Through the Looking Glass every other year.
It's been a while since I revisited those stories.
I always liked Wonderland, weird illustrations and all.
Canadian Breakfast
A title that tastes a little like English Breakfast, but reads like the New World (an early Canadian-or American-work)
"I'M GONNA TEND THE RABBITS-"
I read this book in high school.
I fought my dad about whether Gary Sinise and John Malkovich were good actors (I say no.)
I learned Curly is sexually frustrated, racism sucks, something something vaseline, ranch life, movie stars.
Classic American literature frustrates me.
Green
A healthy book that feeds your mind
We need more books about young people who don't have life plans.
My plan doesn't involve travel, but, like Rachel, I'm figuring things out.
Iced
A sweet, summer treat brewed for the lazy days of summer
I read this classic regardless of the season, though the book is set in summer.
Emi's brother charges her to do something epic with his apartment.
She and her best friend Charlotte drive all over California to complete this mission.
I see a ton of unread books off to my left, but I'd rather read this.