Mandy and Kyera co-created a tag combining two of my favorite things: Disney princess hair and books.
Then Jenna wrote a delightful, gif-laden post with this tag that inspired me to follow her example.
Hats off, all, to your creativity.
My answers may not line up exactly with official Disney Princess canon, but who CARES.
Best Hair Accessory/Favorite Book Sidekick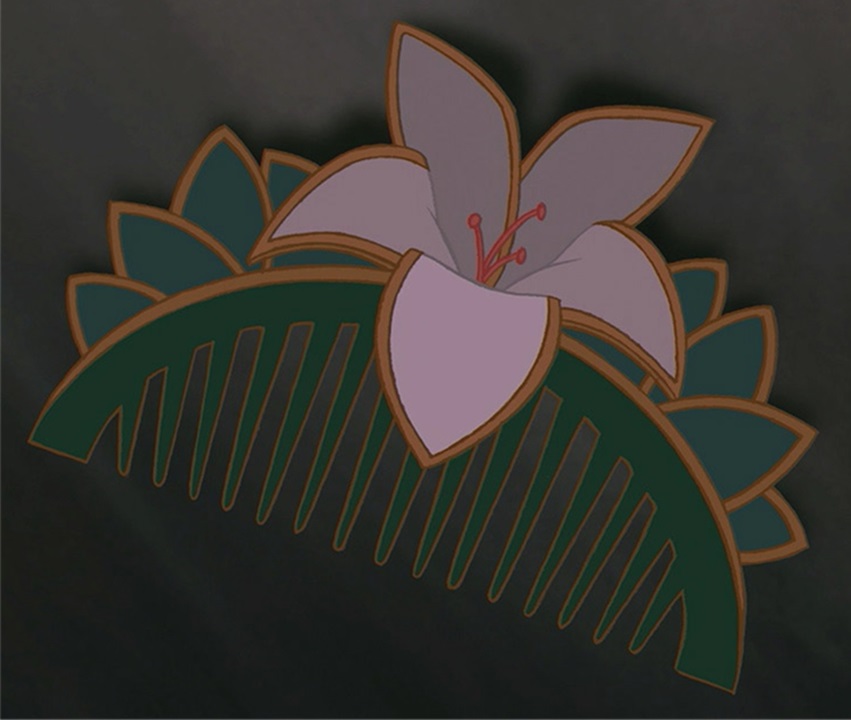 I LOVE Mulan's hair comb.
It would have been nice if she'd taken the comb to war with her.
Couldn't she have played it off with a lie about a "girl back home?"
Or was the symbolism of her leaving it behind more important?
I'VE THOUGHT ABOUT THIS A LOT.
For sidekicks, Will Grayson #1, though technically a protagonist, plays the sidekick to his terrible best friend Tiny Cooper.
I gave this book to a friend to convince her to dump her jerk boyfriend the way Will #1 dumps Tiny.
Only Will #1 stays friends with Tiny, so the message got lost.
Abject failure on my part.
Biggest Hair Change/Plot Twist That Totally Caught You Off Guard
I know everybody is out here picking Rapunzel, but WHO ELSE WOULD ONE PICK?
I was given NO indication that the blonde princess I'd been watching would end up a brunette…aside from the five seconds of foreshadowing in the intro, I guess.
And her hair turns out so cuuuuuute!
I thought about growing my hair out again so I could have a precious bob like hers, but my hair is WAY too thick and doesn't flip out in a cute way. I'm trying a side mullet kind of a thing and you can barely tell what I'm doing with it – it's just one big ol' mass of brown.
The Dinner didn't go the route I expected.
It kept getting darker and more disturbing until I barely recognized what I was reading.
I am still haunted by the ending.
I'm also upset by the lackluster American remake starring RICHARD GERE of all people. Ugh.
Prettiest Updo or Bun/A Book or Author with the Most Elegant Prose
I worked hard in college to perfect my ballerina bun (bobby pins GALORE), but I never came close to beating Anastasia.
That diamond scrunchie? Those side-swept bangs? Perf.
Can I get married in this outfit?
I'll grow my hair out. I'll do it.
Writing compelling stream-of-consciousness is HARD. I love writing in first person, but I can't pull off Anna Burns' rambling style.
Burns' prose appears effortless. I had zero knowledge of The Troubles before reading this; the unnamed main character's haunting narration informs without lecturing.
Love, love, love.
Most Bounce or Body/Book That Bounces Between Multiple Time Periods
Merida has my favorite hair in the Disney Princess universe.
LOOK HOW VOLUMINOUS IT IS.
SEE HOW IT SWAYS.
The girl is HALF HAIR!
I've dreamed of becoming a bottle redhead, but if my hair won't look like this, what's the POINT?
In Mothering Sunday, Graham Swift masters the time jump.
The story skips from the 1920s to the recent past to the far future as the main character recounts how an affair with a gentleman changed her life.
I don't know how Swift does it. I'm used to books using headers to designate time jumps. Swift switches time periods mid-paragraph.
Most Intricate Braid/Favorite Plot with Multiple Storylines that are Woven Together
Was Leia doing her own hair for the whole Star Wars series?
Because her braids always looked fantastic.
Look at this Cloud City perfection!
I attempted a milkmaid braid exactly ONCE and it didn't turn out like General Organa's.
I can't believe I'm giving this to David Mitchell on a technicality.
I hated the book Cloud Atlas, but I love the concept so much.
I can rage about the book's content all I want, but I can't ignore the genius of the idea.
I think about Zackery and Meronym all the time.
And about Sixsmith finding Frobisher's body.
And about the beautiful movie the Wachowskis made.
I have David Mitchel to thank for all of those things.
DAMN YOU, MITCHELL!!!!
Short & Sweet/A Book that's Short and Sweet
It took me a while to get used to Mulan's war look.
Now I prefer it.
It's cute and sporty.
Perfect length for a topknot.
That's the haircut of a warrior.
My Sister, the Serial Killer is tiny and only 220 pages.
I CAN'T BELIEVE I got my hands on a copy.
Oh my BLOB.
I'm still working on Milkman, but this is next on my list.
I could conceivably finish this in the time it takes me to ride the ferry.
Nicest Half-Up, Half-Down/A Book or Character You Had a Lot of Ups and Downs with
I'm about to make a controversial pick.
Lily James' Cinderella had great hair.
Super extra bonus points for showing off her face, neck, and boobs.
Good form.
Noooo, Tash! I wanted to love you!
I was with Tash Hearts Tolstoy until the romance. I like to be warned of impending love triangles and I did not get advanced notice here.
Ormsbee then added multiple of stressful elements to an already full-plot.
After a while, I stopped having fun.
I really loved parts of this book, especially the segments where Tash explains her creative process, but that friends-to-lovers romance brought me real low.
Could have done with more asexuality and less will-they-won't-they.
Medium & Manageable/The Last Book You Felt Right in the Middle About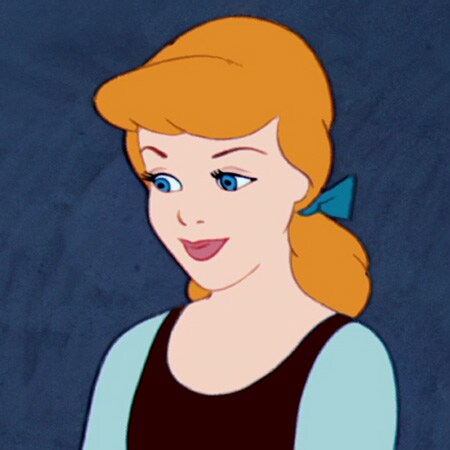 Look at that cute bob!
Long enough to style, short enough to ignore.
OG Cinderella's hair has great shape.
Cinderella was in the running for best pony, but she got beat out by a fan favorite.
If she'd won, that would have been a…real Cinderella story! (Just let it happen.)
I built my hopes up for Spinning, but I didn't love it the way I'd expected.
As a book, it's…fine. The parts about skating were interesting, but I thought there would be more of an arc. Instead, Walden presents her story without adding any spin (ha) or narrative bias.
That's fine – it's a style difference – but it's not like the wordy, emotional graphic novels I normally read.
Best Bangs/Eye-catching Cover
We have to go back to Anastasia's amazing sidebang.
She wears a hat for much of the movie and her hair still looks perfect.
This hairstyle could have qualified for best pony AND half-up, half-down!
Anastasia Romanov is a style GODDESS.
You can't tell, but this book glitters.
I kept passing on it until the paperback release.
I bought this as part of a "Buy 2, Get 1 Free" deal and one of the other books I bought was a massive disappointment.
Listen, book: the rules of magic say you can't let me down.
Long & Loose/Longest Book You Read This Year
Moana's locks rival Merida's.
I love a beachy wave.
In the brief moments I regret chopping my hair, I picture myself with a mane like Moana's.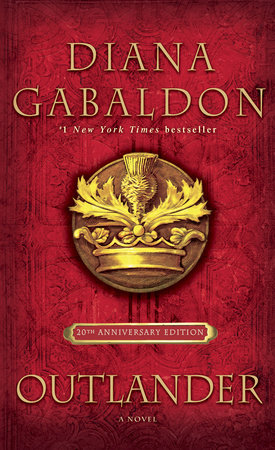 Does it count if I didn't finish the book in question?
Outlander was over 800 pages.
I made it 500 pages.
It was a fine book, super well-written.
It just wasn't for me.
Best Pony/Book That Swings from POV to POV
Megara, for SURE.
First of all, ICONIC brunette role model.
Second, how is her hair thick AND curled AND put-together?
How does she keep her bangs out of her face!? MY ENTIRE FACE IS BANGS!
Was great hair part of her deal with Hades!?
I didn't finish this book either.
Something about the multiple perspectives set me off.
It could have been the contrived accident that leads to the three leads meeting.
Actually, I think it was the jarring shift into first-person that did me in.
What an odd narrative choice.
Stunningly Straight/A Book That Made You Want to Drive Straight into the Sequel
Pocahontas has the straightest hair I've ever seen.
And yet, SOMEHOW, it also has body.
Female animators, we need you to set this hair situation aright.
I can't live up to these thick-yet-flouncy standards.
This is embarrassing to admit, but this book SPOKE to me.
Parts of Eadlynn's experience had me weeping.
The book ends on a cliffhanger and a huge moment of character growth.
I shame-purchased the final book while out with my friend Claire, who thankfully NEVER judges me.
Enviable Curls/A Book with Twists and Turns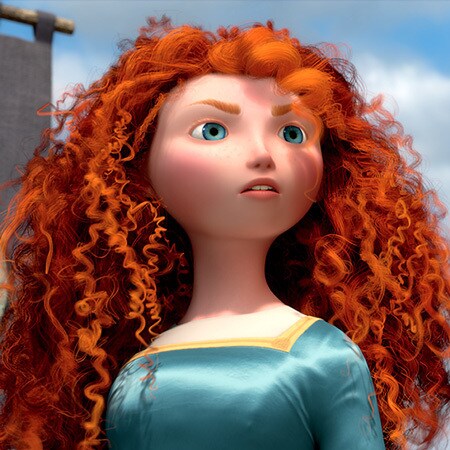 Who ELSE could I have chosen but Merida?
HER HAIR IS A MIRACLE.
I don't even LIKE the movie Brave; I'm just here for the curls!
I think I expected an advice book.
I was also hoping for a traditional happy ending with a suitable man mentioned in the acknowledgments.
MacNicol's story starts in Canada and ends in Wyoming.
HOW DID WE GET HERE?
Hair Closest to Your Own/A Book that You Strongly Connected to
In terms of length and color, my hair resembles Rapunzel's.
If we're talking texture, I'm more of a Snow White.
That's not something I want to accept…but it's true.
Could we get a Disney princess with a pixie cut one of these days?
Or, better yet…AN UNDERCUT?
I read Someday, Someday, Maybe about six months after I moved.
I wasn't living the sparkly city life I'd anticipated and felt like a failure.
Also, I had no money: it was a month after Christmas and my hours kept getting cut at work.
Do you know what a relief it was to NOT be the only 20-something struggling?
Who started the myth of the together 20-something? WE'RE ALL IN DEBT.
Franny's dad has this line near the end that gets me: "I worry that you expect the worst sometimes, because of what happened. Imagine the best for yourself now and then, won't you, hon?"
I promise I'm trying.
Do you like hair?
Do you consider Marvel heroes, 20th Century Fox characters, and Star Wars royalty Disney princesses?
Did you like Spinning more than I did?
I need to know.