I left Seattle on Friday with the best of intentions.
You may recall my plan to finish my Bremerton library books, turn them in, and start on backlist books.
I have, after all, at least a dozen partially-read books, a hefty stack of recent purchases, and an embarrassing number of unread Powell's finds.
Ahem.
This weekend, I checked out 15 YA books from the Silverdale Library.
IMAGINE, for a second, finding 15 FREE brand-new 2018 books from your overflowing TBR.
I might as well accept that this is how I operate. Frustrating, perhaps, but not an inherently terrible practice.
And the BOOKS!
I'm looking forward to finishing this crop.
1. There's Someone Inside Your House by Stephanie Perkins
I finished this one last night.
I didn't sleep.
Stephanie Perkins wrote a book I didn't hate! Wow!
The Silverdale Library listed this book as one of the best of 2018. They weren't kidding.
2. An Assassin's Guide to Love and Treason by Virginia Boecker
Help, I've been brainwashed by the government into reading historical fiction.
The plot summary kind of bores me, but the book looks like a Dumb Fluffy Adventure Time.
I think the main characters join a Shakespeare troupe as cover and fall in love.
I don't know! I'm excited anyway!
3. Beast by Brie Spangler
Because I disliked Almost Perfect and I Am J, I've been avoiding this Beauty-and-the-Beast-inspired trans romance.
The last time I was in Bremerton, I considered checking this book out.
I finally decided to give it a try.
I've seen nothing but praise for it, so I might as well.
4. The Belles by Dhonielle Clayton
This was another Best Book of 2018 that intrigued me.
I assumed it was historical fiction (pass), but I AM ONCE AGAIN WRONG ABOUT EVERYTHING.
The best way I can describe the plot is "magic beauticians."
Even that is most likely wrong.
5. The Boneless Mercies by April Genevieve Tucholke
AAAAAAAAH!
WOLF MOTIF! WOLF MOTIF!
My understanding of the plot involves Valkyrie vigilantes.
I get a "Blood and Chocolate meets And I Darken" vibe.
PLEASE SAY MY IMPRESSION IS ACCURATE FOR ONCE.
Doesn't matter. One of the characters carries a double-bladed axe.
I'm sold.
6. Dread Nation by Justina Ireland

Per a list I don't have the energy to find, this book was THE BEST of 2018.
I won't even touch the plot, as I'm so often WRONG.
Let's all admire the cover together.
Historical fiction! Black heroine! Killer dress! Sickle!
Questions my dad asked about this book:
#1: "This is fiction, right?" (Yes)
#2. "Wasn't there a book called Abraham Lincoln the Zombie Slayer?" (No)
7. Etiquette and Espionage by Gail Carriger
According to Karen Kilgariff, Gail Carriger writes excellent books with awful covers.
I've been meaning to read the series.
At this point, my buy-in is low, low, low.
Can I commit to a new series?
More importantly, will the ladies practice espionage politely?
8. The Hazel Wood by Melissa Albert
Sorry I'm late!
You would not believe the book traffic out there!
Thanks for saving me a seat!
Is everyone having a good time?
Ooh, an award-winning YA crossover hit? Hand it over.
9. I Am Princess X by Cherie Priest
I'm aware that "magical realism grief novel with illustrations" is an oddly specific formula.
Listen…it's my formula.
I didn't even know about the illustrations until I brought the book home.
In my view, that makes it EVEN BETTER.
10. Juniper Lemon's Happiness Index by Julie Israel
This is the second of four grief novels that I picked up.
If you want to understand my love of grief fiction, I don't have an explanation.
The cover is pretty.
Her last name is Lemon.
She has a dead sister.
I'm interested.
11. The Lady's Guide to Petticoats and Piracy by Mackenzi Lee
FINALLY, FINALLY, FINALLY.
I am only only three months late on this new release!
I'll be reunited with Fantasy Feminist Teammate Felicity VERY SOON!
I should steel myself against the middling-to-negative reviews…
…OR I could NOT do that and let the book dash my high, high hopes.
12. The Sun is Also a Star by Nicola Yoon
Two teens blitz around New York for the day.
Okay. I'm interested.
A Clockwork Reader loved this book and I trust her opinions.
What's this, Google?
A Jamaican-American author married to a Korean man wrote a book about a Jamaican-American teen falling for a Korean student?
I HAD NO IDEA.
No….HE ILLUSTRATES HIS WIFE'S BOOKS???
STOP IT.
Wait, there's MORE?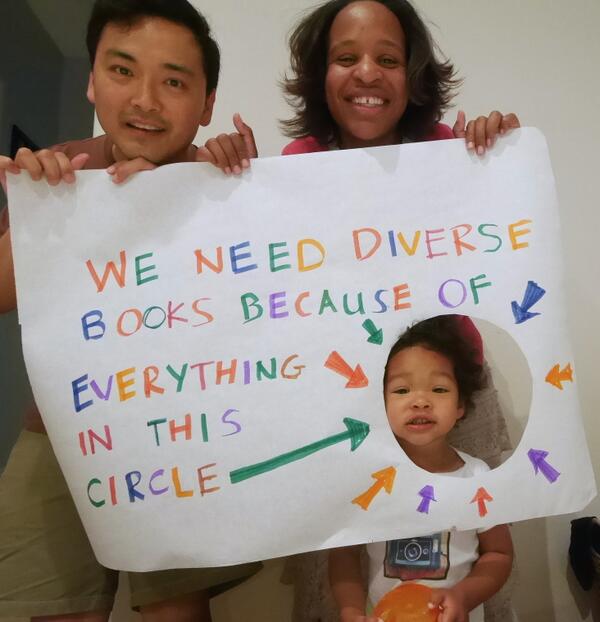 I AM MOVED. MY QUALMS ARE GONE.
DIVERSE BOOKS FOR THE LITTLE ONE.
13. Undead Girl Gang by Lily Anderson
Say it with me:
WE'RE BACK, WITCHES.
You're telling me I'll find female friendship, magic, enamel pins, and jean jackets between these pages?
THOSE ARE ALL MY FAVORITE THINGS.
I don't know who started the recent witchy YA trend, but they deserve a medal.
14. We Are the Ants by Shaun David Hutchinson
I have mixed feelings.
This novel is beloved by book bloggers.
On one hand, it's an LGBTQIA+ novel about grief.
On the other hand, ALIENS.
OH WELL, I HAVE IT.
MIGHT AS WELL READ IT.
15. What We Left Behind by Robin Talley
Not a traditional grief novel…but a break-up novel!!
I don't think I ACTUALLY love break-up novels. (I blame Without Annette, which forgot to focus on the break-up.)
I still pick them up time and again.
I don't know much about Robin Talley. I know she wrote Pulp (last year's base-breaking hit) and is considered "controversial" by other book bloggers.
I thought I'd ease into her writing before I spend all my money on Pulp.
THERE YOU HAVE IT.
I'm taking a break between library books to finish Fangirl. I WILL make time for books I own, mark my words!
MARK THEM.