I'm finally doing it.
I'm forming a girl squad.
I've put it off for years because my friends keep choosing true love over the sisterhood. They tell me marriage is a whole lot of fun.
BUT IS IT?
GIRL SQUAD, ASSEMBLE!
What would this squad do? I don't know. Win? Fight for love and justice? Discuss film theory? Have pizza nights because I miss those most?
"Girl squad" sounds juvenile for something this important.
How about…Fantasy Feminist Team?
Perfect.
My ideal starting line-up would include:
(Minor spoilers ahead)
Wildcat from The Steampunk Chronicles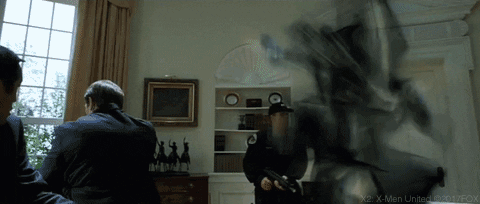 I…am ashamed of this choice.
KADY CROSS, WHY CAN'T I QUIT YOU?
Wildcat is the COOLEST. I don't know why an Irish gang leader shot to the top of my list of admirable women – I mean, I DO know why – but I also don't care. The woman claws people to death. YIKES.
Felicity Montague from The Gentleman's Guide to Vice and Virtue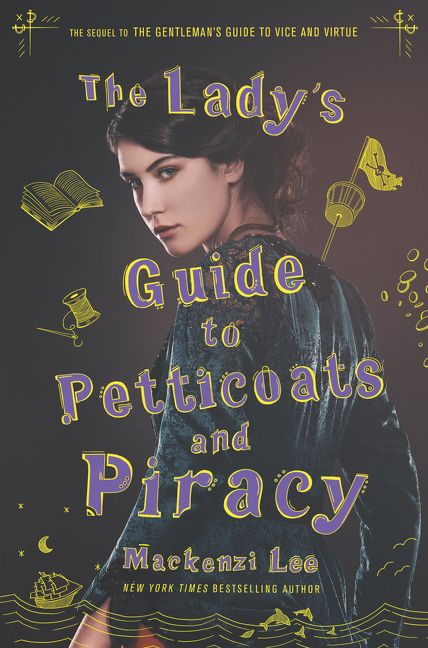 We all have our weaknesses and mine is science.
Crazy-smart Lady Felicity wants to become a doctor.
I support your STEM dreams, friend, even though I don't understand them.
Also, I THINK IT'S SUPER COOL THAT YOU HANG WITH PIRATES. I'M NOT JEALOUS AT ALL. NOT ONE BIT.
Imperator Furiosa from Mad Max: Fury Road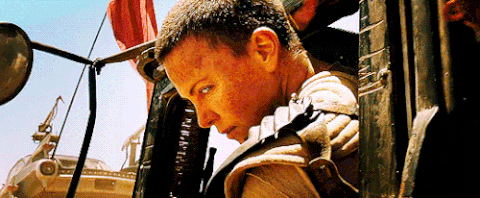 Listen: cars make life easier and I don't want to drive.
And I've made it clear how sick I am of unwanted male attention.
Enter Imperator Furiosa, sex slave emancipator and driver extraordinaire. Just TRY to make lewd comments, men. Furiosa will TEAR YOUR FACE RIGHT OFF.
Cinder from The Lunar Chronicles
By now it should be clear I possess no technical skills.
Cinder can fix cars, robots, and spaceships. She has a computer interface hooked up to her brain and two mechanical limbs with storage spaces for tools and other important items, like my wallet and/or keys.
What if our rig breaks down? I guess Furiosa could fix it, but should she HAVE to? This is a group effort!
…which is why I'm letting Cinder take care of it.
Lizzie Bennet, zombie slayer from Pride and Prejudice and Zombies
I would be useless in a zombie apocalypse. I've admitted many times that I would rather die than fight to live in a world where the undead eat flesh.
But with Lizzie, I would feel safe. She knows how to fight off zombies and keep herself and others from being bitten.
I need all the survival help I can get.
Farah Black and Amanda Brotzman from Dirk Gently's Holistic Detective Agency
I love this show and I can't pick a favorite.
Who should I recruit: the bitter, unstable detective/agent/bodyguard who goes on muttering rants and tries to protect her teenage charge? Or the snarky drummer who hangs with rowdy, energy-eating vampires?
Why not both?
Sailor Jupiter from Sailor Moon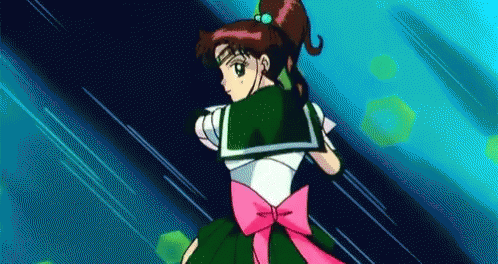 So Sailor Jupiter is an incredibly loyal and powerful woman with impressive height, supernatural abilities, and a royal order to protect the Moon Princess…
…but she also bakes and talks about boys.
I need that in my life.
Also, my psyche would benefit from having another tall, tough, presumed-gay lady around.
Zuzana Novakova and Karou from The Daughter of Smoke and Bone trilogy
The team would benefit from the presence of some brilliant artistes.
Additionally, an angry puppeteer and a reincarnated revolutionary would make great bodyguards.
Security team.
Brute squad?
Rey from Star Wars
"Hey, Rey?"
"Yeah?"
"I like this guy…"
"…okay."
"…but he's bad."
"……….like…a monster?"
"Kind of? I don't know, he's kind of crazy and has daddy issues, but I really like him, and… I know it's stupid, but he's really tall and loves My Chemical Romance. Those are rare qualities."
"…I see good in him."
"You do?"
"I KNOW there's good in him. I can change him."
"REALLY? I love you."
"I know."
Valkyrie from Thor: Ragnarok
As much as I would love to recruit a horde of pegasus-riding Valkyries, this is a pretty exclusive operation. Not a lot of slots.
Also…all the other Valkyries are dead.
So…
Anyway, VALKYRIE (AKA Brunnhilde, I guess) would make an excellent addition to the team. A hard-drinking bisexual bruiser sounds like a natural fit.
She's cool, she'd have my back, she'd bring booze. Yes, yes, yes.
Merida from Brave
This isn't because I have a soft spot for equestrians.
And it's not because I'm dazzled by Merida's luminous skin and perfect hair.
I just know that where Merida goes, Clydesdales, bears, pastries, mother-daughter bonding, and will-o'-the-wisps usually follow.
That sounds like a perfect night to me.