Safeway was out of Take Fives when I went grocery shopping last week.
I could buy some at the Bartell's not TWO BLOCKS from my office, but…writing and Jodi Picoult books and laundry…
This is an older tag, but chocolate is eternal.
Better yet, it's almost Halloween. Chocolate must be discussed.
Dark Chocolate
A book that covers a dark topic
(Some spoilers ahead)
I think I got rid of this book because it was too sad, but I liked it well enough to read the whole thing.
Hermione Winter is drugged and raped at cheerleading camp. She goes from cheerleading captain to social pariah with only her parents and best friend Polly for support.
I loved how compassionate Hermione's local pastor tried to be. Later in the book, a scene at an abortion clinic turned unexpectedly touching by focusing on the relief of the women present.
A hard read, but a good read, COMPLETE with a coming-out story. Heeeey.
White Chocolate
Your favorite light-hearted/humorous read
I HAD to choose the most perfect book ever written:
In high school, I called one of my youth leaders/surrogate fathers "The Dream Crusher."
Jas calls her dad "The Thwarter."
We're soulmates, she and I.
Michele Jaffe accomplishes a rare feat by spinning a decent mystery that makes me laugh.
I can start this book in the afternoon and end my day in a happy buzz.
I discovered this book 12 years ago and we're still going strong.
Milk Chocolate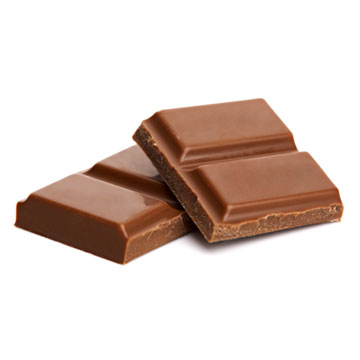 A book that has a lot of hype that you're dying to read
I've read a dozen positive reviews for this complex story with bi rep.
I love the cover and the plot intrigues me.
Also, I've been promised this book will ruin my life.
I was told the same thing about The Song of Achilles, but…it's fine. I'm sure it'll be true…this time.
Chocolate with a Caramel Center
Name a book that made you feel all gooey in the middle while you were reading it
I love everything about Much Ado About Nothing EXCEPT the unfortunate slut-shaming side plot. REALLY, CLAUDIO? You thought humiliating your fiancee in PUBLIC was a GOOD idea?
Lily Anderson moves the story to an elite private school; in this version, Hero is expelled for cheating, a crime boyfriend Claudio DITCHES HER FOR.
Beatrix and Benedick (Trixie and Ben in this book) band together to prove their friend's innocence.
The cover? Absolute garbage. I turn the book over when I bring it to work.
But the LOVE STORY. Ben and Trixie's zingers are hilarious. The two bond over Doctor Who and comic books (this book got me to read Saga for a brief time.)
The couple eventually (okay, spoiler) solves the cheating mystery, resulting in a double-whammy of a plot twist.
This. Book. Is. So. Pure. TRUE LOVE!
Wafer-Free Kit-Kat
Name a book that surprised you lately
I worried I would hate Rachel Held Evans' new book.
My Methodist anxiety erupts when I fear potential deception.
I kept thinking, "WHAT IF SHE WRITES SOMETHING UNTRUE ABOUT THE BIBLE AND I FALL FOR IT?"
I worried for nothing.
Evans approaches scripture with humility. Her ideas encourage this stressed-out post-evangelical millennial treading water in a mainline denomination.
God is so much bigger (and, okay, nicer) than I ever knew. I love His word more now that I know how much He ACTUALLY cares.
Snickers
A book that you are going nuts about
I REALLY WANT THIS BOOK BUT I'M TRYING TO KEEP MY TBR PILE AT A MANAGEABLE LEVEL.
L.A.? BURGERS? FASHION BLOGGERS?
One of my FAVORITE books of 2017 was Little Black Dresses, Little White Lies by Laura Stampler.
The Summer of Jordi Perez could unseat that old favorite.
MY HOPE IS STRONG AND MY STOMACH IS EMPTY.
Hot Chocolate with Whipped Cream and Marshmallows
What book would you turn to for a comfort read?
Jane Eyre, surprisingly.
Especially when the weather gets all blustery like it did last week.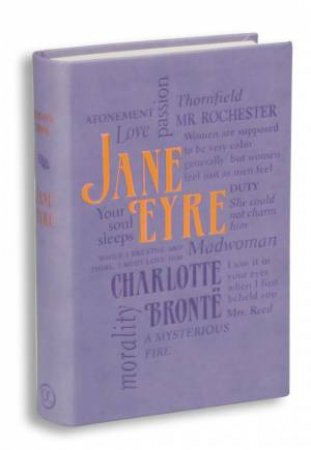 Jane was the first classic character I could really relate to.
I love Emma Woodhouse, but she and I aren't very much alike.
Jane is introverted, misunderstood,  and allergic to bullshit.
Her rage at Mr. Brocklehurst's hypocrisy inspired me to work through my negative feelings about church.
Not crazy about the ending, but I'm not opposed to it either.
WHY DIDN'T I RECRUIT JANE EYRE FOR MY TEAM!?
Box of Chocolates
What series have you read that you feel has a wide variety and a little something for everyone?
I mean…it's Harry Potter.
Do I HAVE to say Harry Potter?
EVERYONE picks Harry Potter.
IS MY ONLY OTHER RECOURSE THE CHRONICLES OF NARNIA?
Or…
Melinda T. wouldn't agree, but SHE'S NOT HERE, IS SHE?
Fruits Basket has everything: grief, trauma, boyish girls, girlish boys, romance, ulcers, animals, curses, rats, mudslides, concussions, karate, goths, gangs, disturbing age differences, feral horses, bicycles, uniforms, swimsuits, watermelons, cicadas, doctors, hypnosis, spring, seahorses, benches, depression, self-harm, defenestration, and takoyaki.
Pick up the first volume today!
Happy Halloween the 13th! For those who would like to participate, tag yourselves!