I watched the film Mamma Mia once in 10th grade. I vowed never again.
Friends and acquaintances list Mamma Mia as one of their favorite feel-good films. I am quick to remind them how much the movie suuuuuuuucks.
I hear good things about the sequel.
More importantly, the sequel resulted in an excellent book tag.
That's why I'm here.
Honey, Honey
A book with an MC you would totally date if they were real
Dear Hatori,
Date me?
I don't know why I'm drawn to stoic characters. I'm very expressive and tend to be frustrated by people who bottle up their emotions.
Yet when Hatori glosses over his biggest tragedy, I go, "OH, THAT'S FINE."
Money, Money, Money
An author you would pay anything to continue writing
Listen, dawg.
I'M not going to read this book.
I get that readers are putting a lot of pressure on you. That must suck.
But my friends really want to know how the series ends.
WILL YOU PLEASE FINISH THE WINDS OF WINTER ALREADY?
Mamma Mia
A book you never wanted to let go of
I read The Perks of Being a Wallflower at the perfect age.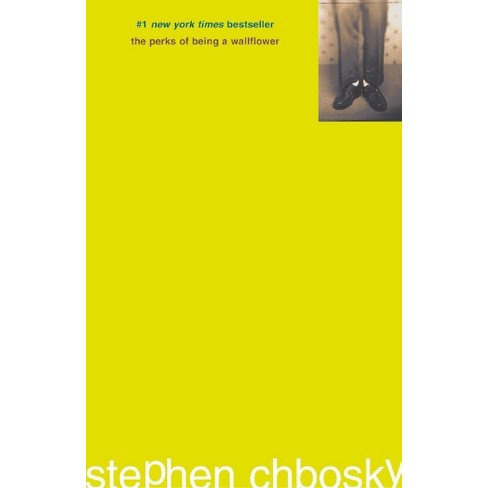 In my head, I befriended all the characters.
I loved them. I hung out with them. I wanted them to be safe.
By the end, I swear…we were infinite.
Dancing Queen
A book with an MC living their absolute best life
(Spoilers for The Heir and The Crown)
Though many readers despise her, Princess Eadlyn knows  how to enjoy royalty.
Unlike her MOM.
The narrative tries to paint Eadlyn as selfish for taking too many BATHS and loving COUTURE.
What a SNOB. How DARE she.
If only she hadn't been RAISED to APPRECIATE these things.
Our Last Summer
A book that you have fond memories of, but you haven't read since forever
After an upsetting fourth book, I never finished this series.
My brother and I read these books together.
I remember them as very intense but enjoyable with a creative setting.
Since then, though, I've read The Hunger Games.
What if I was wrong and The Underland Chronicles aren't good at all?
Lay All Your Love on Me
A character involved in a love triangle who deserves to be chosen
Which love triangles are still relevant in 2018?
I've only read the first book in this series, so my opinion might not match those of the superfans.
Hey, Chaol Westfall. You deserve the best, no matter what anyone else says.
Super Trouper
A book where the MC had a constant support team
Cinder's support squad is GREAT. I want a crew with a super soldier, a genius hacker, and a sassy brooder.
They even make her a cake for her birthday!
Gimme! Gimme! Gimme! (A Man After Midnight)
A book where the romance seemed to be more pressing than the plot
Welcome back to the blog, Gabrielle Zevin!
Watch me reread this and love it after years of hatred.
I just wish Zevin had ditched the love interest and stuck to the crime boss plot.
I hear there are sequels, but I hate when I need to read sequels for a story to get good.
…I just realized how common an occurrence that is for me.
Oh, Lunar Chronicles? Why didn't you just start with Scarlet?
The Name of the Game
A character you're not sure whether or not you can trust
How long has it been? 11 years?
I was GOING to choose Snape, but, over the last few years, I've questioned my allegiance to ol' Albus Dumbledore.
What were you THINKING, Alb?
Voulez-Vous
A character unsure of their motive
What do you WANT, Blue?
Do you hate the Raven boys? Love the Raven boys?
Do you like hanging out with them?
Do you even care about Welsh folklore?
What's in it for you?
SOS
A series that went downhill as it progressed through the books
(Spoilers)
I LOVED Louise Rennison's Confessions of Georgia Nicholson series…
…up until book 6 or 7.
Did the series NEED to continue after that point?
Did we really need 10 books to know Georgia ditches the Italian model and the musician for weird friend Dave the Laugh?
And, after all that, the series ends ambiguously? WHY DID I EVEN READ THESE?
Does Your Mother Know
A book you wouldn't want your mother to know you've read
My mom reads this blog.
And, more to the point, I'm pretty open about my reading habits with her.
I do have a controversial book on my TBR list, though…
More than anything, abortion (like most medical procedures) grosses me out. In her newest novel, Jodi Picoult's Louie Ward recommends his patients not google the procedure.
I've listened to interviews, though, with Dr. Willie Parker and I respect his perspective. I want to know more.
I'm most worried that those in my acquaintance, should they find out I've read this (too late?), will overreact and try to debate with me.
I don't have the energy to counter shouted Bible passages.
Slipping Through My Fingers
A character killed off/written out before you got to know their backstory well
I bought this novel on a Blind Date with a Book in college. It was a fairly decent fantasy novel with a pretty good romance.
Early on, though, the author introduces a wizard I was CONVINCED would become the MC's love interest. The story really seemed to be headed that way.
No sooner did I think that when wizard boy DIED.
As I recall, he suddenly collapses, never to wake again.
Um…what?
Really, Leah?
You would take this ship from me?
The Winner Takes it All
A book which took advantage of the fame it received
I'd rather talk about an author instead. You're up, J. K.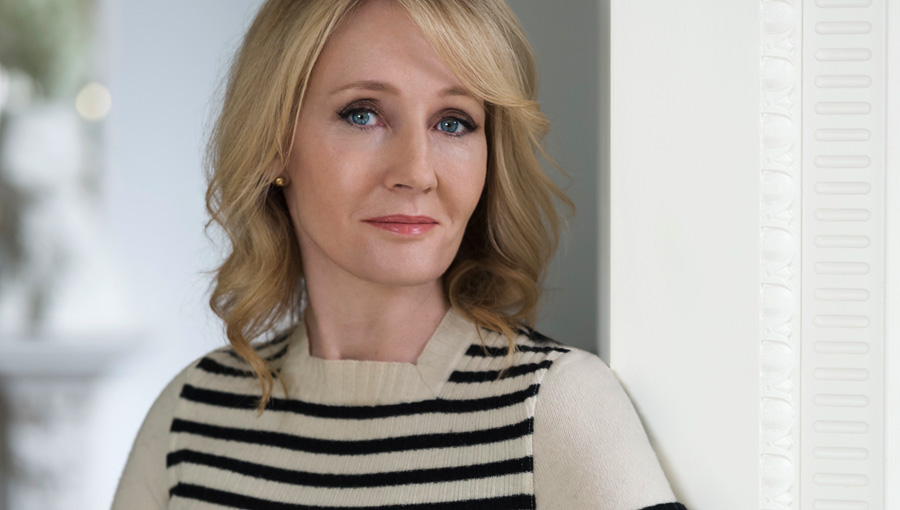 J. K. Rowling accepts accolades for representation she didn't intend.
I can't go into Dumbledore's sexuality – most everything about it has already been said – so I'll focus on Hermione.
In my travels through Tumblr and other fansites, I've seen fanart of a black Hermione.
That's fine. I have no problems with readers imagining and/or connecting with a character that way.
When the director of Harry Potter and the Cursed Child cast a black actress to play Hermione, the internet exploded. People made all sorts of racist arguments about why this should not be.
Our friend J. K. Rowling entered the fray,
Instead of approving the choice or explaining the concept of "color-blind casting," J. K. Rowling said, "I NEVER SAID HERMIONE WASN'T BLACK!"
J. K. Rowling specifically mentions the skin color of her other black and brown characters (some examples: Michael Corner, Dean Thomas, Kingsley Shacklebolt, Blaize Zabini, Angelina Johnson, Parvati and Padma Patil)
She approved the illustrations of Hermione as a white girl.
She allowed the casting of a white actress as Hermione.
She shouldn't later get credit for writing a black character because she never definitively said that character was white.
That's lazy activism.
Go ahead, J. K.; pat yourself on the back for your open-mindedness about the casting.
But if you want the distinction of having created a complex female character of color, you have to write one.
When All is Said and Done
A book that had a satisfying ending
(Raven Cycle spoilers)
I loved The Raven King. 
Ronan starts to dream, Adam gets closure, the circle closes, and the adventure continues.
What more could you want?
Take a Chance on Me
A book desperately recommended by a friend that you're hesitant to read
I'm almost positive my friend Shane used the word "lyrical" to describe this book. I take that as a bad sign.
He prefers poetic writing to plot. I feel the opposite.
I'm sure this book is good…but what if I hate it?
I Have a Dream
A book where a character has made their own form of safe haven
The logic in this book is weird, to say the least.
Susie Salmon created a fake heaven because she was too traumatized for real heaven?
Then she kills her rapist, which means she can move on to real heaven?
But her dog ends up in fake heaven with her?
I don't know, man. I guess you don't get to move on to the afterlife if you experienced trauma.
GREAT MESSAGE.
Thank You for the Music
A character with a special talent they are extremely grateful for
Not sure if this book actually fits, but it was the first one I thought of
And Piper is mighty grateful she understands sign language. It gives her an outlet.
This book was GREAT. The scene at Jimi Hendrix's house ruined me.