My mom and I saw Leslie Odom, Jr. perform at Benaroya Hall last week.
Clad in blue plaid, Odom crooned Nat King Cole standards and Broadway favorites, accompanied by the Seattle Symphony, a non-jazz trombonist, and a stellar combo.
My mom worried he wouldn't live up to the expectations I'd set for her.
She had a great time.
In honor of Leslie's Smash-ing (did you know he used to be on Smash?) Seattle show, I'm doing the HAMILTON BOOK TAG (again, courtesy of The Book Nut.)
Be aware of potential spoilers for any and every book you or I may have read.
The Room Where it Happens
A book world you would put yourself in
I thought about this for a while: my favorite ever fantasy world is the one created in Rachel Roberts' Avalon: Web of Magic series.
For most of elementary and middle school, I fantasized about bonding with a magical creature and finding my own magic jewel.
The very defined magical roles drew me in. The Avalon website used to have a quiz that determined which role best fit you based on your personality.
The Wiki says some people play MULTIPLE roles.
WHAT DOES THAT MEAN FOR OZZIE?
I have so many questions.
The Schuyler Sisters
An underrated female character
Listen y'all: for such a "groundbreaking" character, Hermione fits the dominant culture at Hogwarts pretty well.
(Most) teachers love her. The government issues her a Time-Turner so she can take extra classes. She makes friends and finds community pretty easily.
I've always preferred Luna Lovegood.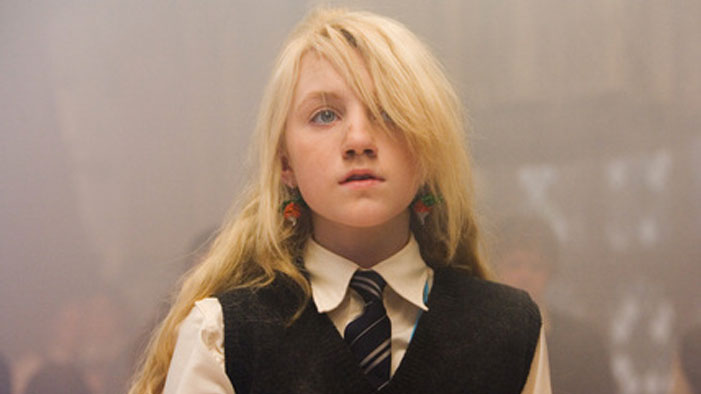 Luna is a genuine freak. She's good at magic, but most wouldn't know it. Other students are put off by her lack of social skills and weird conspiracy theories. Her only surviving parent is known to be a little bit nuts; Luna herself looks less than sane batting imaginary nargles out of the air.
She has her good points. She empathizes with Harry after he loses Sirius. She joins the revolution on multiple occasions, eventually getting kidnapped for her association with Harry. In the last book, she helps Harry solve the riddle of the final Horcrux.
For context, my three LEAST favorite character arcs in the series (besides Lupin's resistance to fatherhood) are:
Ron ditching Harry in The Goblet of Fire
Ron ditching Harry AGAIN in The Deathly Hallows
Hermione NEVER BELIEVING ANYTHING HARRY SAYS
Luna would have believed Harry's theory about the Peverells and the Deathly Hallows.
I wish she'd gone with him instead of Hermione.
My Shot
A character that goes after what they want and doesn't let anything stop them
Hey there, Monty.
Should you be having sex with that girl right now? Aren't you in love with your best friend?
Also, are you sure you want to piss off your father?
SHOULD YOU BE STANDING THAT CLOSE TO A GUN?
CAN YOU HEAR ME?
You're right, you're right. I couldn't have stopped you if I tried.
You'll Be Back
Sassiest villain
Though she is later redeemed, The Princess Diaries' Lana Weinberger plays a villain for eight whole books.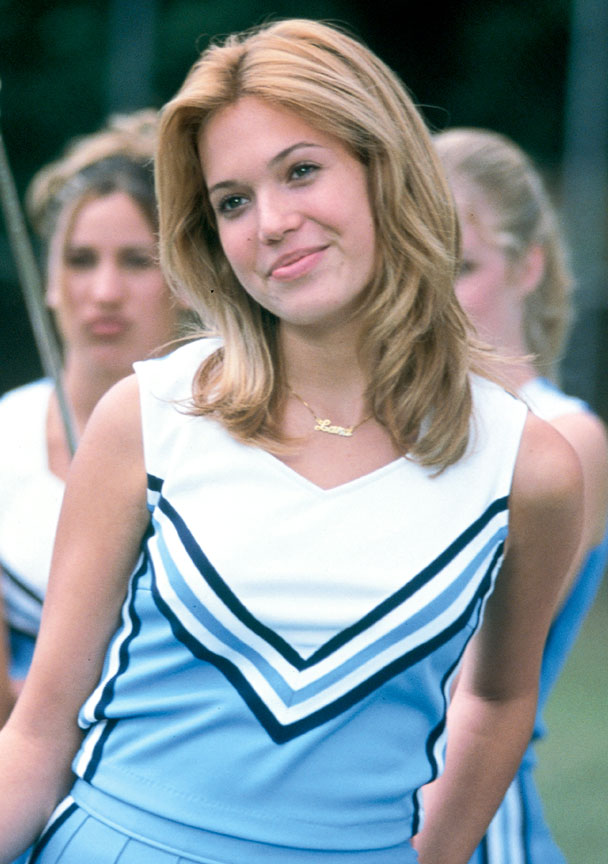 She reminds me of Chelsea from "High School Dreams."
Even when she and Mia are friends, she's still pretty mean.
I shouldn't love it, but I do.
My runner-up was Kara from Avalon: Web of Magic, but she's only an antagonist in the first book, and that changes about halfway in when she decides she loves magic purple pandas as much as the heroes.
Seriously, go read Avalon: Web of Magic. OR WATCH THE SHOW.
Non-Stop
A series you marathoned
AS IF. I WORK FULL-TIME.
…I DID read The Selection series pretty fast…
Despite a brief lull between the original series and the sequels, I tore through the Eadlyn books once I started them.
There were tears.
Satisfied
A book with multiple POVs
I recently complained about multiple POVs. Then I realized how many of the books I own contain multiple POVs.
It's somewhat of a trend these days, especially in YA.
Of the many books that COULD qualify, I choose Carry On. I'm rereading it right now.
Who Lives, Who Dies, Who Tells Your Story
A book series that will be remembered throughout history
It won't be Avalon: Web of Magic, APPARENTLY.
And Harry Potter is a WAY too obvious choice.
I HOPE Fruits Basket retains its cult status. It was, after all, the #1 shoujo manga in the country, once upon a time.
And the sequel series was just released in English. It's not…great, but I STILL CRIED.
As the ultimate Fruits Basket superfan, I hope the series never dies.
We can all forget about the awful collector's edition translation, right? Because it's BAD.
Let that be a passing blip on the radar of history.
Helpless
A relationship you rooted for from the start
Welp.
Obviously Kyo and Tohru.
The MINUTE they had a scene together, I wanted it to happen.
I read the first volume in a dorm room at orientation, screaming, "THIS IS A SHIP. IT'S TOTALLY GOING TO HAPPEN."
Then I fretted for 14 volumes that my perfect ship would be ruined by YUKI. (It wasn't.)
Ooh, and a bonus: as soon as I saw Kyo's superhot son in the sequel series, I started shipping him with the protagonist.
Those are some strong genes.
Ten Duel Commandments
Favorite fight scene
Gonna go ahead and give it up for Scarlet.
Or Cress. The final fight scenes in both books are rather intense.
Both, then.
Winter probably qualifies as well.
I CAN'T KEEP PICKING THE LUNAR CHRONICLES.
Say No to This
A guilty pleasure read
Other readers tend to answer this question using The Selection series.
I would…but there's a WORSE book on my shelf.
I bought it as a JOKE…for RESEARCH. (I was working on a novel in 2017. One of my characters wrote an awful mermaid romance novel. I didn't know it had been DONE.)
It wouldn't be as embarrassing if the cover weren't so terrible and the names weren't so stupid.
If only it wasn't a FANTASY ROMANCE about SIRENS (which are basically MERMAIDS, which are shameful, for some reason.)
ANYWAY, this book moved me. There was a spiritual element I wasn't expecting.
Talk about hidden depths.
What Comes Next
A series you wish had more books
I already got my wish with Fruits Basket. Thanks, Natsuki Takaya!
A My Lady Jane sequel just came out, but I'm impatient for more books. I want to know who the authors will write about next. How many other famous Janes ARE there? Jane Austen is almost TOO obvious!
Tarzen's Jane? Ladies…please don't go there.
(Update: I just looked it up. The next book is My Calamity Jane. All right, then.)
Right Hand Man
Favorite BROTP
Ronan and Gansey.
They're best friends.
Practically brothers.
Gansey threatens BOTH of Ronan's love interests.
What'd I Miss
A book or series you were late to
Did you guys know the Chaos Walking books are really good?
They'd only been out for 7 years when I read them.
Listen…it's FINE.
Stay Alive
A character you wish was still alive
Speaking of Chaos Walking, I'm STILL NOT OVER IT.
TWICE, Ness? REALLY?
Burn
The most heartbreaking end to a relationship
UUUGHGHGHGHGH RYAN.
What kills me about this book is Mark never gets closure. He chooses to forgive Ryan without making his hurt feelings known.
And Ryan…doesn't really care about them.
I LOVE this book and it's ALMOST perfect…but the story forced Mark to move on way too quickly.
Especially since Ryan TOTALLY got away with the "We were just friends" NONSENSE.
I HATE HIM.
The Reynolds Pamphlet
A book with a twist you didn't see coming
Jodi, I was doing JUST FINE until you dropped that bomb in the second-to-last chapter!
I am UPSET.