Have I mentioned my Greek mythology obsession?
No? Well, I have one.
Well…had one.
I might have replaced that particular interest with the Chinese zodiac, but I still like a good mythical retelling or historical reimagining.
Props to Zuky for creating both this tag and the graphics I'm using. I love pairing books with other interests.
I'd like to say, "I don't know!" but I do know.
It's you. It's always been you.
Anne Hathaway brought Mia to life in the audiobooks. In spite of all my disappointment and frustration with the series, Mia remains my lifelong literary best friend.
Yeaaaah, Melanie.
I can't tell you why. Just trust.
I loved Weike Wang's Chemistry, but I've already discussed that book.
I went back into the archives to answer this prompt. I settled on a 2016 debut I borrowed from my friend Claire.
Love, Lies, and Spies was great as both a romance AND spy novel! I gasped at the twists! It was so much fun!
I like How to Be a Heroine best.
There are other, more informative titles that I also enjoy, but I prefer that personal touch.
Samantha Ellis writes phenomenal literary criticism.
EXCUSE ME! HAVE YOU EVER READ BAD KITTY?
NO? PERHAPS YOU'D PREFER SOMETHING MORE SERIOUS. HOW ABOUT THE SCORPIO RACES?
SOMETHING MORE REALISTIC? WOULD YOU LIKE A FRACTURED FAMILY OR A SUBTLE DISMANTLING OF THE GENDER BINARY?
DON'T YOU WALK AWAY. I HAVE MORE SUGGESTIONS.
All hail Dr. Bad Advice himself.
I let you off easy last time, Cloud.
Let me sum up Cloud's genius dating advice: WOMEN are the PROBLEM. If they could just be BETTER WOMEN, they could keep a MAN.
All the married women you know did something RIGHT. No one knows WHAT, but they were RIGHT and you're WRONG.
Oh, and also, show off your body! Stop being so ashamed of your shape! That must be why all you dowdy frumps are single!
I felt so beaten down after reading this book. I thought this was supposed to be encouraging?
Not sure how groundbreaking it is, but I'll Give You the Sun sure was beautiful.
The coming-out story was great. Notable, even. I loved how that subplot ended.
We need more family dramas centered on siblings. MAKE A NOTE OF THAT, PUBLISHING INDUSTRY.
Look how beautiful.
The prose is pretty, too.
The paperback is just as lovely:
I would gladly buy both copies. I'm serious.
Listen, Victor Hugo, I TRIED. I really did.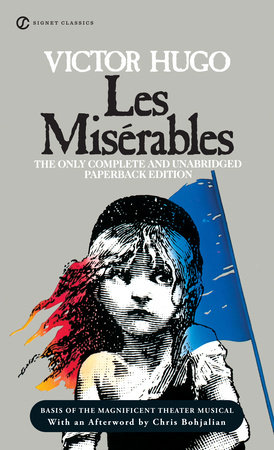 But, dawg…I DON'T CARE about Waterloo.
That's not why I'm here.
Something about Tantalize pissed me off so much I lost my patience.
I started flipping through it, skimming pages.
I caught glimpses of the plot and didn't like what I saw.
It wasn't worth it to read the rest.