All the commentary I've read on this tag refers to Swift's 2014 switch from country to pop.
If only you knew, 2014.
By the by, I loved 1989. Solid, solid album.
Dear The Book Nut: Thanks for all the tags. I'm being serious. Y'all are great.
Let's. Jump. In.
(Spoilers ahead)
We Are Never Ever Getting Back Together: Pick a book or series you were pretty sure you were in love with, but then wanted to break up with.
(I WASN'T KIDDING ABOUT THE SPOILERS)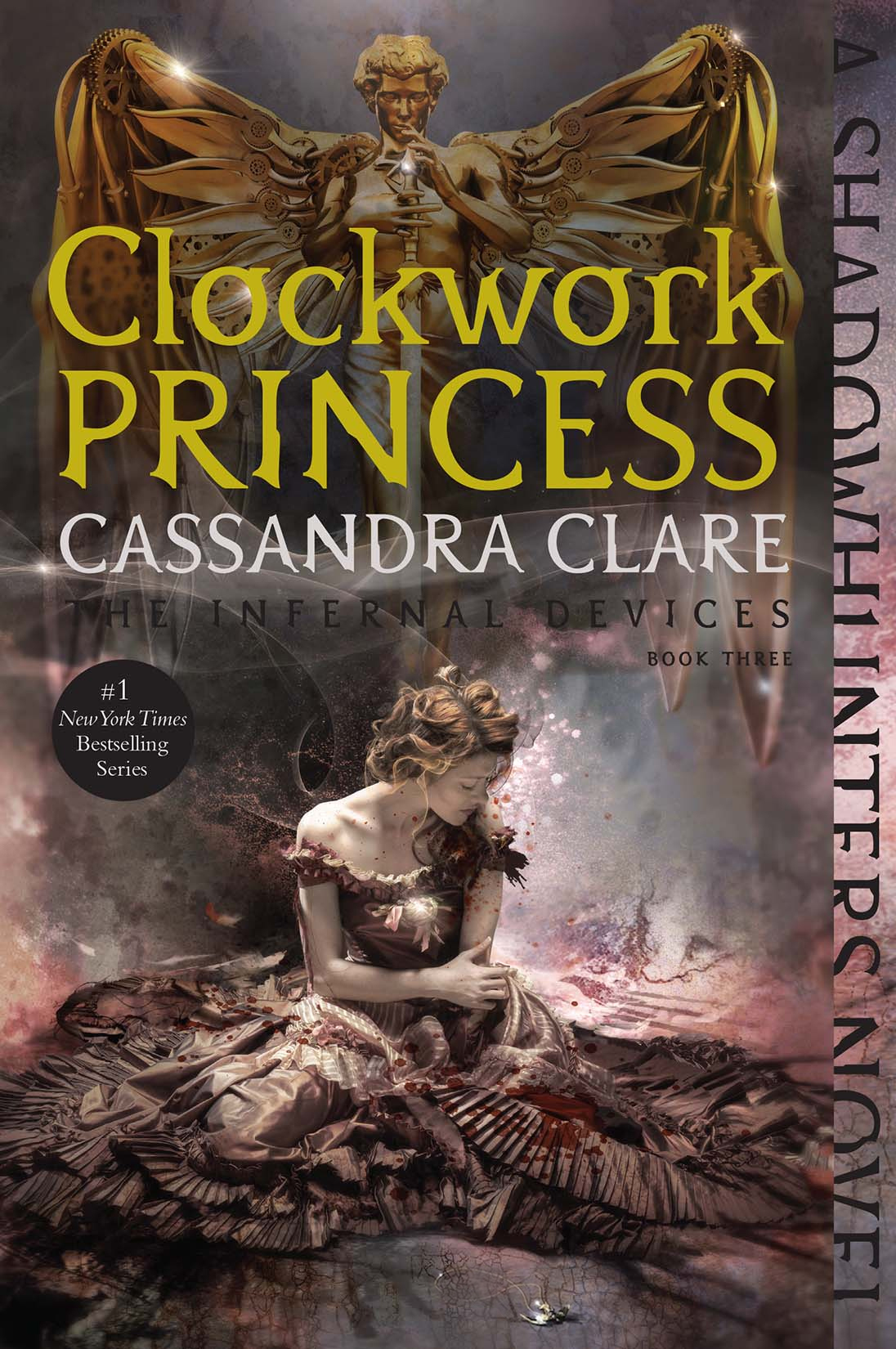 "Hey, Lauren…"
"Yes, Book?"
"You remember how Clockwork Prince ended?"
"Of COURSE! I need to know what's going to happen."
"Everyone lives happily ever after."
"…are you serious?"
"Except Henry. He dies."
"WHY!?!?"
"So does Jem."
"WHAT!? That means-"
"Yep. Tessa hooks up with Will!"
"NOOOOOOOO!"
"But don't worry, Jess comes back."
"You just said he died."
"He didn't really die. But Will dies."
"He does?"
"After being married to Tessa for, like, 80 years."
"….oh."
"And then Tessa goes off with Jem. That's what you wanted, isn't it?"
"Not like this!!"
"Also, Gabriel Lightwood is really nice now."
"He's NOT, though."
"No, he is! He marries Cecily!"
"BUT HENRY DIES?"
"Yes. Great ending, right?"
"WE'RE DONE."
Red: Pick a book with a RED cover.
Because the alternate cover is STUPID.
The Best Day: Pick a book that makes you feel nostalgic.
I went to a Christian school; I'm really surprised they allowed this book in the classroom! Ghosts crashed parties! Humans crashed cars! People's HEADS FELL OFF!
Highlight of 4th grade.
Love Story: Pick a book with forbidden love.
This is such a 2000s cover.
When I was a teenager, Alison's actions made sense. She cheats with her best friend's boyfriend, but the boyfriend liked her first and he was only dating the friend to make Alison jealous! That makes it okay…right?
I Knew You Were Trouble: Pick a book with a bad character you couldn't help but love.
Marissa Meyer officially ended The Lunar Chronicles saga in 2016. Despite a bevy of character development for everyone involved, the other characters STILL HATED JACIN.
Jacin doesn't care about your throne or your wedding or your feelings. And I love him for it.
(Also, Wolf is technically a villain in Scarlet and Winter, but I love him anyway. He's really nice now! Just like Gabriel Lightwood!)
Innocent: Pick a book someone ruined the ending for.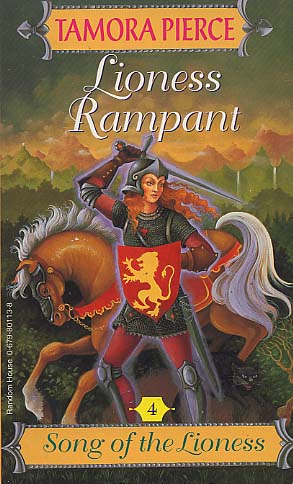 My friend Jeannie read the Song of the Lioness Quartet out of order. She reported on the final book's plot twists before I finished The Woman Who Rides Like a Man: "Roger dies, then Alanna's friend dies, and her brother, and I think her dad? Also, Jonathan marries this princess named Thayet (she's super pretty) and Alanna marries George."
These announcements rattled me. Alanna married GEORGE? What about Jonathan!?
Once I found out what happened with Jonathan, I didn't mind as much.
For the same series, a classmate of mine casually mentioned Faithful's death while I was on BOOK 2! "Yeah, he dies…it's so sad."
Thinking back, she spoiled the majority of Tamora Pierce's books! COME ON, LINDSAY! WHAT DID I EVER DO TO YOU!?
Everything Has Changed: Pick a character who goes through extensive character development.
CARELESS BAD BOY RONAN LYNCH WEARS A TIE TO ADAM'S TRIAL.
He also accepts the nightmare creatures as a form of unnecessary self-hatred, thereby moving toward self-acceptance, which opens him up to a healthy relationship.
BUT THE TIE THING.
You Belong With Me: Pick your most anticipated book release.
Patrick Ness retelling Moby Dick with Fantasia 2000-vibes: OF COURSE I WANT IT.
Forever and Always: Pick your favorite book couple.
A bad translation can't ruin Kyo and Tohru for me. LOOK AT THEM!
Come Back, Be Here: Pick the book you would least like to lend out, for fear of missing it too much.
I lent out a signed first edition of Patrick Ness' The Rest of Us Just Live Here and never got it back.
I'd written notes and reactions in that book (and I NEVER write in books.) I'd told the loanee how much the book meant to me.
That loss stung.
I procured another copy, but it's not the same.
I now have a signed first edition of Turtles All the Way Down. I don't loan it out. I won't lose another book.
Teardrops on My Guitar: Pick a book that made you cry a lot.
Uuuggghhh. UUUUGGGHHHH.
Afraid of rejection, Joaquin pushes everyone away, including his foster parents, his girlfriend, and his half-sisters, all of whom JUST WANT TO LOVE HIM.
Imagine me hiccup-sobbing in a bath tub. I would turn the page: STILL SAD. I got to the end: TEARS OF JOY. Just nonstop crying for 400 pages.
I'm crying NOW.
Shake It Off: Pick a book that you love so much, you just shake off the haters.
Best book in the series.
FIGHT ME.
Out of the Woods: Pick a book couple that is so frustrating because you just need them to be together already.
Um…this is not canon…
…but I ship Giddon and Bitterblue.
It could happen! I felt a frisson!
Pretty sure Kristin Cashore is done with The Graceling Realm, though, unless she pulls a Marissa Meyer and writes a wedding reunion.
OH, PLEASE, LET IT BE SO.