I'm LOVING the weather change. The last few days have been foggy and freezing.
Yesterday, I walked to improv class shivering. Today, I wore a CARDIGAN.
Worth it.
I nabbed this tag from The Awkward Book Blogger because it pleased me…and because I lost interest in my other fall-themed tag.
Double prizes!
Crunching Leaves
The world is full of color.
Choose a book that has reds, oranges, and yellows on the cover.
Once upon a time, some wolves ripped a little girl off a swing and tried to eat her face.
For some reason, the attack upset the town.
Then the girl fell in love with the wolf who saved her, spawning The Wolves of Mercy Falls series.
This book came out while I was in college.
I chose not to read it.
I didn't care much for the Cole/Isabel ship.
I was so apathetic about this series, I almost skipped The Scorpio Races in 2011.
I'M GLAD I DIDN'T.
Cozy Sweater
(yas)
It's finally cold enough to don warm, cozy clothing.
What book gives you the warm fuzzies?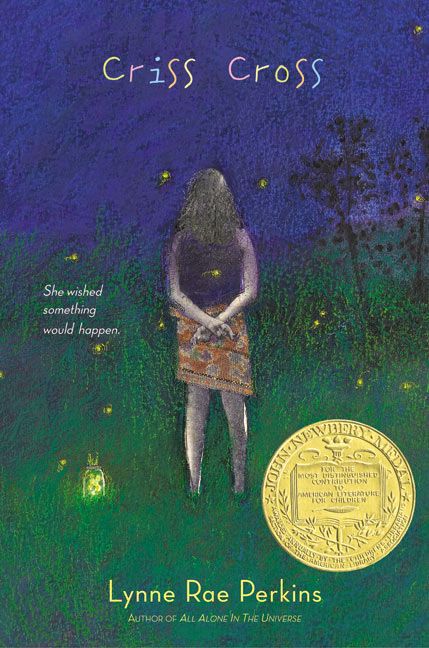 I don't have a word for this book besides "pure."
The kids in it spend a transformative summer listening to the radio, wearing bellbottoms, and going to festivals.
I love the navel-gazing and magical realism.
It took me a few years, but I FINALLY caught the joke about Dan Persik turning into a jackass. Clever!
Fall Storm
The wind is howling and the rain is pounding.
Choose your favorite book OR genre that you like to read on a stormy day.
It depends on my mood.
Some days, I like to sink into a quiet, slow-burn romance (like the one between Bitterblue and Giddon that I swear is canon.)
Otherwise, during storms, I like to read mysteries and thrillers with supernatural elements.
I read In a Dark, Dark Wood and The Girl on the Train last fall. It seemed fitting.
Cool Crisp Air
What's the coolest character you'd want to trade places with?
I wanted to be a knight when I was 10.
Not so much now.
I can't even run a mile now.
Can I have a less physical position where I hang out with magical creatures?
SURE, I'd LOVE to switch places with Adriane from Avalon: Web of Magic!
Let me be clear: I'm not switching places with Adriane because I LIKE her.
If the two of us switched places, I'd get to live in a magical forest with my two best friends, some mistwolves, and a bunch of quiffles.
I'd be called a "warrior," the ultimate power fantasy.
Okay, I'm doing it. Now I'M the one spouting wolf-themed koans.
WHO'S WISE NOW, ADRIANE?
Hot Apple Cider
What under-hyped book do you want to see become the next biggest, hottest thing?
Could you all do me a favor and purchase a copy of Fruits Basket Another?
I want a Furuba resurgence in this country.
Same love story, different curse, more redheaded angst.
Please, otakus. Do this ONE thing for me.
When have I asked you for anything?
Besides the thing with the tails?
Also, if you ship the protagonist with this guy, we're done.
Wait, come back!
Coats, Scarves, and Mittens
The weather has turned cold and it's time to cover up.
What's the most embarrassing book cover you own that you like to keep hidden in
public?
I hate reading romances in public.
This is the worst one I own.
When I worked at a bakery, I would stuff this book in the bottom of my backpack and hide it in my locker.
My coworkers still caught me reading it.
Pumpkin Spice
What's your favorite fall time comfort food/foods?
What do I eat come fall?
Pumpkin cheesecake
Regular cheesecake
Hot chocolate
Tea (I have some salted caramel black tea I haven't tried)
Mashed potatoes
Pumpkin bread
Mac and cheese
Black-bottom cupcakes
Halloween candy
Hawaiian bread (okay, this is a church food, but it comforts me)
I have laundry to do, but I hope I'll find time to cozy up and…shoot. Write more? Finish rereading How to Be a Heroine? Make more progress in the new Anne Lamott?
Stay warm, friends.