Okay…"favorite" is a stretch…but I sure did love The Mortal Instruments in high school.
I foolishly read Clockwork Angel first. Not only was I pretty confused, I…hated it? Like, all of it: the setting, the language, the characters…
I (very reluctantly) picked up City of Bones and felt immediate relief. In it, an art student spending her 16th birthday at the club witnesses a supernatural murder. YES! Give me more urban fantasy!
In all honesty, I HATE the love triangle(s) in this series, and the writing dips in quality after the fourth book, but HEY: I tore through these books and debated them with all my friends; I tortured newcomers with potential spoilers; I read every new book during summer break, one of my favorite times of year when I'm not in a deep depression.
In 2013, I had mostly positive feelings about The Mortal Instruments books.
And then the movie came out.
First came the questionable cast list. Multiple Brits were hired; also, this guy?
Then came four of my least favorite actors: Robert "Young Blades" Sheehan, Lilly "Eyebrows" Collins, Jamie "I'll Steal You" Campbell Bower, and Lena "Accent" Headey.
But Godfrey Gao had been cast as Magnus and he was SO HOT.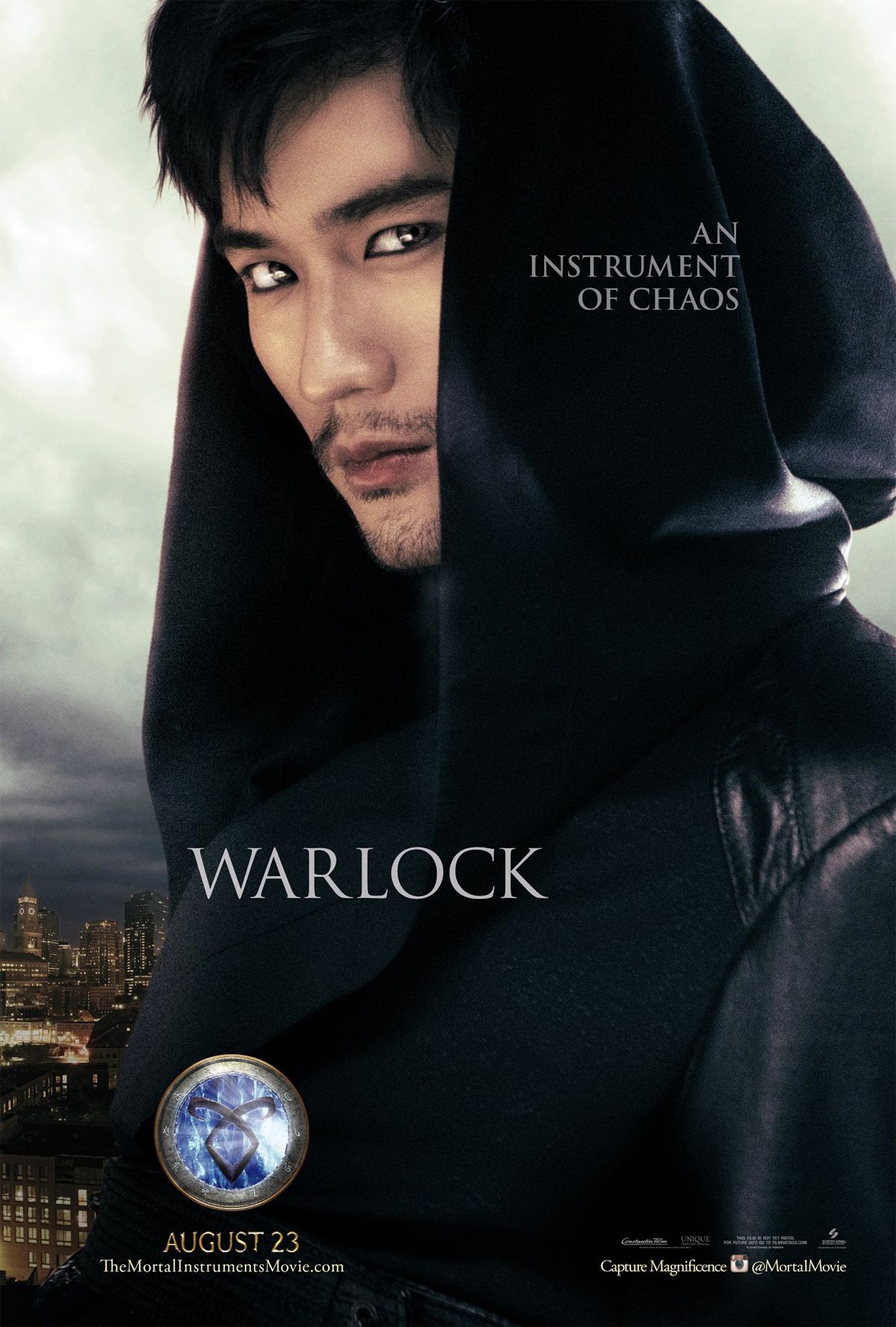 And the trailer!! The trailer looked so good! I watched it multiple times a day!
I had hopes.
I walked into the theater with confidence.
Here's what happened:
I LIKED Robert Sheehan??? I was so disgusted with myself.
Jamie Campbell Bower played Jace without ANY humor
In fact, NO one had a sense of humor – the movie turned a series that was 90% zingers into teenage Blade Runner
Kevin Zegers and Jemima West played goofy angst twins Alec and Isabelle as hot, dull robots
Godfrey Gao couldn't act even a little bit
The movie forgot to set up any of the ships
JONATHAN RHYS-MEYERS, who I STILL have not forgiven for "August Rush," touched a bunch of people inappropriately
MAGNUS. BANE. DIDN'T. WEAR. PANTS.
That last point almost broke me. Magnus Bane enters the picture wearing a velvet blazer and tighty-whities.
First off, WHY??? That's not SEXY!! IT JUST LOOKS LIKE HE FORGOT HIS PANTS. I would have been more attracted to EVERYONE in this movie if they'd all worn pants.
But again…WHY NO PANTS? Was it supposed to illustrate Magnus' freewheeling personality? Because casting a stiff, uncomfortable model who doesn't speak English doesn't support that interpretation.
I last rewatched this movie in 2014. I remember being so angry. The movie has all the makings of a great film; watching it wasn't fun so much as frustrating.
Then Freeform went and made Shadowhunters, which is way worse but also somehow much better. You can't always get what you want, I guess.