MY COSTUME IS ON ITS WAY.
To keep the Halloween spirit alive, I'm doing ANOTHER Halloween tag.
Yes. Yes.
This post led me to discover that the tag's creator made a second Halloween Creatures tag.
I will obviously be doing both.
For now, this is version 1.0.
Witches
A book or character that is magical
I picked Sakura as a joke, but that would be a decent answer for this prompt.
What other magical beings do I know that aren't from Harry Potter?
Ooh, this is coming back to me: I somehow read L. Frank Baum's entire Oz series as a CHILD.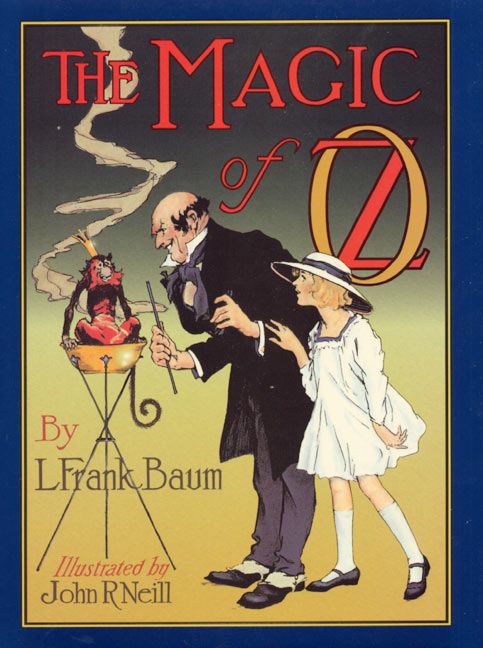 I can't differentiate between any of the books, but this one (according to Wikipedia) features Hungry Tiger and Glass Cat.
And all the characters are transfigured by magic.
Also, behold blonde Dorothy. So close, MGM.
Mummies
A book or character you can't wrap your mind around
I read The Lord of the Rings believing that accomplishment would net me tons of male attention. (It did not.)
I read through the series at least twice and knew a ton of trivia, so I liked it at least a little bit. Some of my interest was genuine (and influenced by the film's beautiful all-male cast.)
But I can't understand why anyone would willingly read Roverandom or The Silmarillion.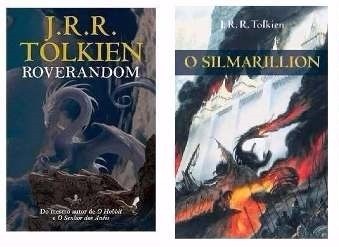 You mean both are just collections of lore from the universe that DON'T MATTER?
WHY BOTHER?
Vampires
A book, series, or author you can't live without
Franny Banks must travel with me at all times.
She is not to leave my side.
I read passages of this book as personalized pep talks.
They really work.
Werewolves
A book best read in the middle of the night
In a Dark, Dark Wood terrified me.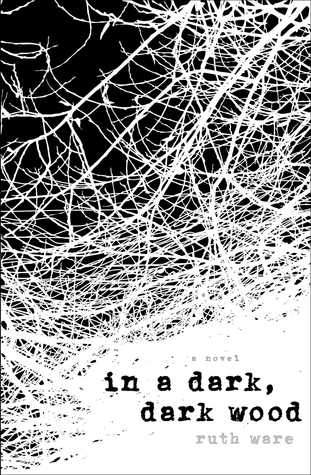 It got less scary toward the end, once I knew what was happening, but Ruth Ware's setting creeped me out.
They're alone in the woods! Anything could happen to them!
Zombies
A book you picked up for the second time or continued after DNFing it
All my fourth-grade friends loved Molly Moon's Incredible Book of Hypnotism.
They came after me when I failed to finish it the first time. "How could you not like it!? That book was so good!"
I gave myself a few years before trying again.
I still couldn't finish it.
I'm fuzzy on plot details, but my hesitance had something to do with the missing orphans and the relentless villain. I have a hard time with stories where adults go after kids. Yes, I know one of my favorite books involves a kidnapping (I think?), but I did mention how much that book stressed me out.
Ghosts
A character you saw right through or a book where you easily predicted the twist ending
Was there supposed to be a twist in Tangerine? All of the plot points seemed pretty obvious to me.
I'm glad the Psycho Lesbian trope is still alive and well in popular literature.
Just kidding, it's 2018. Move on.
Frankenstein
A book that truly shocked you
I was, shall we say, perturbed by the many twists in Zusak's 2002 novel.
I had to stop reading several times to text my reactions to the friend who lent me the book.
Fool that I am, I expected a wacky, high-speed adventure!
Hahahaha false.
Then the ending…
I coped with the ending by closing the book, lying back, and repeating the word, "No."
I couldn't process all the emotions I felt.
I still can't.
Skeletons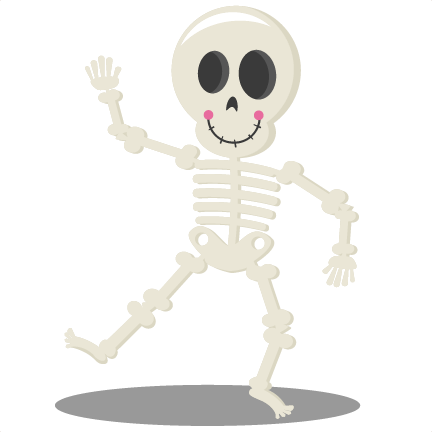 A book or character that chilled you to the bone or got your funny bone
THIS BOOK ISN'T FUNNY.
DO YOU SEE THAT TERRIFYING COVER IMAGE?
The legend goes that the titular Skeleton Man, back when he still had skin, burned or cut his finger. While sucking the wound, he fell in love with his skin's rich flavor.
He loved it so much, he ATE HIS OWN SKIN OFF AND BECAME THE SKELETON MAN.
GET OUT OF HERE.
In the climax, the Skeleton Man CHASES THE PROTAGONIST and that IMAGE STUCK WITH ME.
THIS IS WHY I'M AFRAID OF THE DARK.
Wait a minute, Internet…THERE WAS A SEQUEL???
I AM NEVER IMAGE-SEARCHING AGAIN.
Ghouls
A book that left you hungry or a recipe you want to try from a book
Harry Potter is food porn.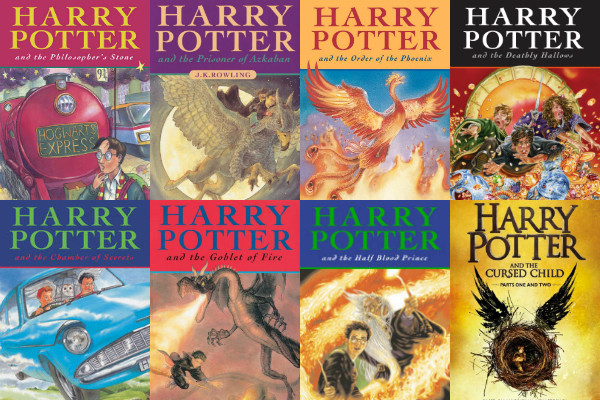 The many feasts left me starving.
I raged during the scenes Harry passed over pudding or trifle or bacon sandwiches because he was nervous about Quidditch or something.
SUCK IT UP, HARRY. LET ME ENJOY THIS MEAL THROUGH YOU.
Goblins
A greedy character or a character that loves gold and jewelry
Aw, Smaug. You silly billy.
It's been eons since I read The Hobbit.
Devil
A dark, evil character
Why am I laughing!? This prompt is supposed to frightening!
I just remembered The Girl in the Steel Corset's big villain reveal.
I think, early on, they deduce that the villain must be a man with a mechanical arm.
It's possible the villain left notes signed, "THE MACHINIST."
I may be misremembering things.
Robot Sam, the DUMBEST member of the cast, goes to a bar, meets a man with a mechanical arm, and thinks, "HE SEEMS TRUSTWORTHY."
HE SPILLS HIS DEEPEST SECRETS TO THIS GUY HE JUST MET.
Later on, Sam's new friend turns out to be…..EEEEEVVVVVIIIIIIILLLL!
I can't stop laughing. An adult male/villain taking advantage of a teenager shouldn't be this hilarious.
Grim Reaper
A character you loved or hated that died
The characters I hate never die.
One of the gross rapists did die in Squire. I'm good with that karmic justice.
Scarecrows
A book or character that scares you
As loath as I am to admit this, the Ra'Zac from The Inheritance Cycle kept me awake at night.
Friends…if you fear the darkness…don't listen to the Eragon audiobook.
The Monster Mash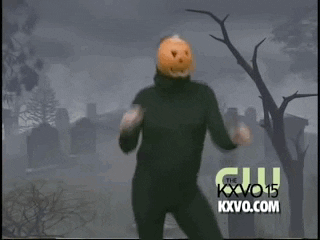 If you would like to do this tag and spread it along, be my guest.
Be sure to tag Anthony @ Keep Reading Forward if you do.