No one tagged me, but here I am.
Harry Potter and death are two of my favorite things. I had to be here.
There are many, many spoilers ahead. I will try to mark them beforehand, but not promises.
Before we start, I have to show some house pride:
Ravenclaw
Surprised? So am I!
On to the cruel first question:
Ffffffffffffff.
I choose Sirius.
Harry needed a dad. I'm sad for the Weasleys and everything, but I wish Harry had been able to keep Sirius as a friend and ally.
In the infamous Resurrection Stone scene, Sirius' ghost made me cry hardest.
Well…also Lily's.
And Lupin's.
IT WAS A SAD SCENE.
SIRIUS BLACK – A BOOK WITH THE BEST FATHER/MOTHER FIGURE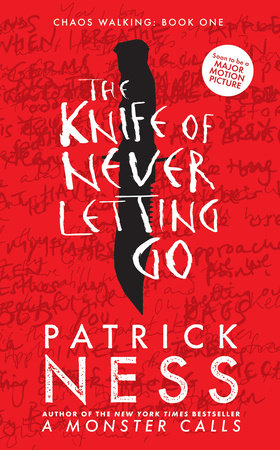 Todd had great parents for 50 pages.
One of his dads survives and does his best to protect Todd.
Good job, parents!
SEVERUS SNAPE – A BOOK WITH A REDEEMABLE CHARACTER
(Trigger warning: sexual assault, rape)
I started the book hating Froi.
Of course, Melina Marchetta turned it around.
I still don't want to read the Froi sequel, but good on ya for redeeming a RAPIST!
ALBUS DUMBLEDORE – A BOOK WITH A GREAT MENTOR/TEACHER
The little Charlie says about his English teacher makes said teacher seem engaged in his students' lives.
He gave Charlie books, which is the nicest thing you can do for a student.
HEDWIG – A BOOK WITH A GREAT ANIMAL SIDEKICK
(Big ol' Tamora Pierce spoiler)
Faithful the cat is everything.
His death broke me.
I hear he comes back in later books.
NO. You can't DO that.
DOBBY – A BOOK WITH A CHARACTER WHO CREATED BAD SCENES ON ACCIDENT
Robot Sam enters a room and ruins everything.
Just useless.
FRED WEASLEY – A BOOK WITH YOUR FAVORITE BROTHER/SISTER DUO
I wish they were nicer to each other, but the Sweetwine twins eventually make up.
Runner-up: Zelie and Tzain from Children of Blood and Bone.
Their relationship was my favorite part of the book.
NYMPHADORA TONKS – A BOOK WITH THE BEST FAMILY FEUD
Zinny's family defies Uncle Nate all the time, even though he was RIGHT ABOUT REDBIRD.
I love Uncle Nate.
CEDRIC DIGGORY – A BOOK WHERE A CHARACTER DIED TOO YOUNG/TOO SOON
LOOKING AT YOU, PET SEMATARY!
THAT HOPE SPOT/DREAM SEQUENCE WAS CRUEL!
REMUS LUPIN – A BOOK WITH YOUR FAVORITE SHAPESHIFTER
This series is so underrated.
Who's my favorite, though?
Probably Danica. None of the books beats the original.
This has been in my drafts for ages and ages.
It was formatted and everything!
I don't remember where I found this post.
Could I look it up? Probably.
Happy Friday. Have some Potter.