Ultimate?
Harry Potter?
My recent complaints have made me nostalgic for the series.
I guess WRITING AN ENTIRE SCREENPLAY ABOUT REMUS LUPIN WILL DO THAT TO YOU.
And this tag (created by Isabeau's Literary Musings, discovered at Under the Book Cover) had rapid-fire questions that are easy to answer.
Let's go!
ROUND ONE: OPINIONS
Favorite book
Goblet of Fire was my favorite until Ron Weasley ruined it for me.
I like The Order of the Phoenix.
It has the best blend of dark and light, the most interesting subplots, and the most heartbreaking death.
Ahem…
I will die on this hill.
Least favorite book?
I don't care for The Half-Blood Prince.
Everything about it feels unpleasant.
It's the book I revisit least often.
Favorite movie?
The Half-Blood Prince!
That might not make any sense.
I LOVED the sixth movie.
I thought it balanced humor and action while streamlining all the stupid subplots.
Tom Felton gave a GREAT performance.
Dumbledore died. I cried.
SOME GENIUS CAST JIM BROADBENT.
The Cormac-Hermione-Ron-Lavender subplot MADE MY LIFE.
Oh, Cormac.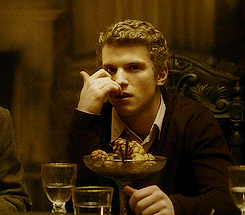 DRAGONBALLS.
Least favorite movie?
Every time my friends and I marathon the movies, everyone checks out during the second film.
No one likes The Chamber of Secrets.
NO ONE LIKES THE CHAMBER OF SECRETS.
Could you cool your jets, TOM?
Favorite quote
(Trigger warning: suicidal ideation)
"I don't want to talk about how I feel, all right?"

"Harry, suffering like this proves you are still a man! This pain is part of being human–"

"THEN–I–DON'T–WANT–TO–BE–HUMAN!"

— Harry Potter, Harry Potter and the Order of the Phoenix
A psychiatrist I spoke with last summer described a suicide continuum.
On one end, a depressed person makes a concrete plan to end their life.
On the other, a depressed person wishes to die in their sleep. They want a break from all the feelings that come with living.
Harry exists in that second state.
After Sirius dies, Harry feels numb. When he lets himself feel, he gets angry. He destroys things. He just lost his only family – he wants to be DONE.
Harry…I get it.
Favorite Weasley
Fred.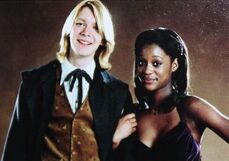 I tell myself he's not indistinguishable from George.
He and Angelina COULD HAVE HAD A FUTURE TOGETHER.
Favorite female character
I am going to waste my vote on a side character…
…but GOOD OLD ANGELINA JOHNSON.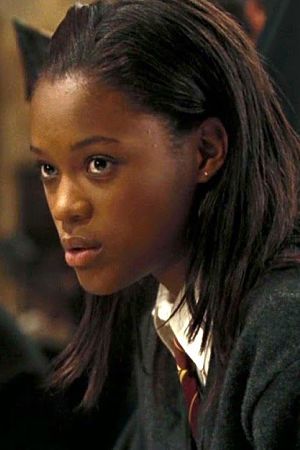 She cute.
Favorite villain
I hate the Harry Potter villains.
Ooooh, I just image-searched Blaise Zabini.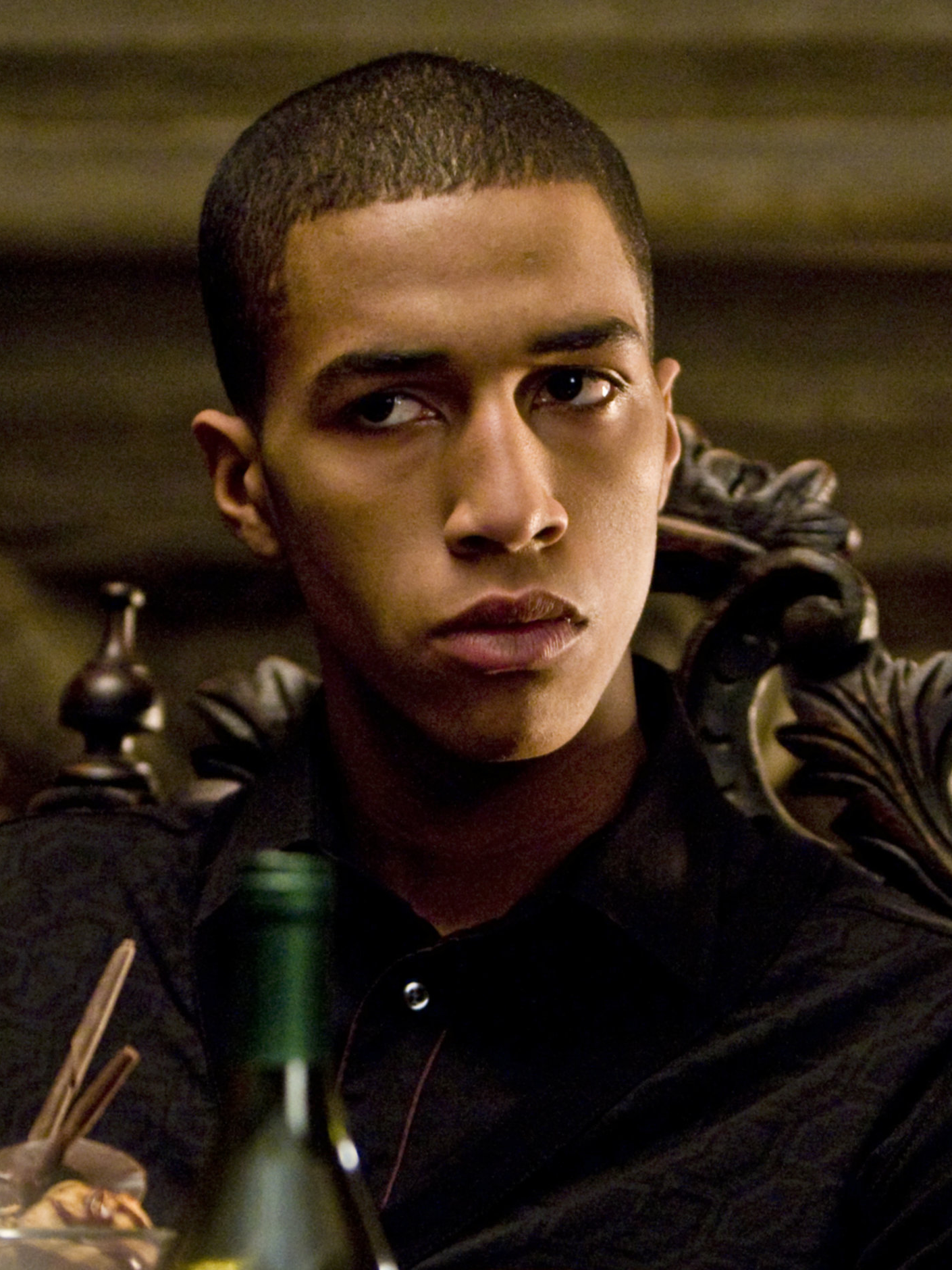 Him. He's my favorite.
Favorite male character
BLAIZE.
….I meant Harry.
YOU'RE THE CHOSEN ONE. NEVER FORGET IT.
Favorite professor
You almost tricked me, tag.
I almost said Remus Lupin.
If I may MAKE THE DISTINCTION, Movie Remus Lupin is my favorite.
I love David Thewlis and his little moustache.
See? Much better than deadbeat dad Book Lupin.
ROUND 2: WOULD YOU RATHER
Wash Snape's hair or spend a day listening to Lockhart rant about himself?
I would wash Snape's hair. That sounds soothing.
I hate mansplain-y morons more than abusive traitors.
Duel an elated Bellatrix or an angry Molly?
I'll take Molly.
She couldn't get rid of a boggart properly that one time.
That doesn't make her weak – it means she has a HEART.
Bellatrix, on the other hand, does NOT.
NO THANKS.
Travel to Hogwarts via the Hogwarts Express or flying car?
Train.
I want candy.
I am twelve.
And I'd rather not pilot a vehicle that could fall out of the sky at any moment.
I will gladly be a passenger.
Hey, quick question: DID HOGWARTS SERIOUSLY ALLOW DEMENTORS TO HAUNT THE HOGWARTS EXPRESS THAT ONE TIME?
BAD. FORM.
Kiss Voldemort or give Umbridge a bubble bath?
I am MUCH more comfortable with nudity than with physical contact.
I'll even WASH UMBRIDGE'S HAIR. I just washed Snape's!
I'll loofah Umbridge's back if it gets me out of kissing someone random.
Ride a hippogriff or ride a Firebolt?
In the books, Rowling makes riding a hippogriff sound dangerous…but also grand.
I'd do it. I'd do it and "king of the world" over the school lake.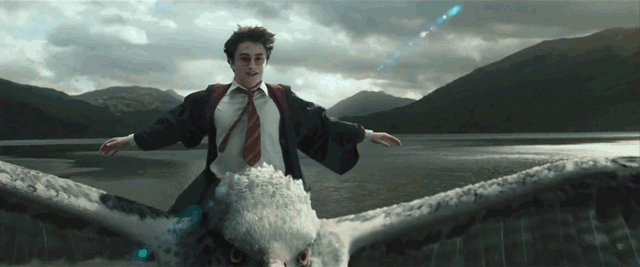 ROUND 3: BOOK-TO-MOVIE ADAPTATIONS
Is there a character which you felt differently about in the movies vs books?
Jim Broadbent transformed Slughorn.
It was a different interpretation than the book, but his performance was one I liked.
Is there a movie you preferred instead of the book?
Half-Blood Prince.
It. Was. So. Good.
And it's NEVER ON SALE at Target when I browse the DVDs!
Richard Harris or Michael Gambon as Dumbledore?
Richard Harris.
Harris is our king.
His performance greatly informed how I pictured Book Dumbledore.
I thought he was a perfect casting choice and I wish he hadn't died.
Rowling tried to make Dumbledore a rough-and-rangy kind of guy – which fits Gambon – but that's not the soft, funny professor I imagined.
Your top thing (person or event) which wasn't included in the movie that annoyed you most.
The Marauders were BARELY in the films.
I thought Harry needed that connection to his dad.
And the brief flashbacks in the movie don't make James look very good.
Could we have had some more backstory, please?
If you could remake any of the Potter movies, which would it be?
Order of the Phoenix.
It's the shortest movie adaptation of the longest book and they left out WAY too much.
ROUND 4: HOGWARTS
Which house was your first gut feeling you'd be a part of?
Gryffindor!
Everyone wanted to be Gryffindor back in the day.
Then we all got wise and claimed to be Ravenclaws.
I really thought I'd be one of the brave, adventurous types. I was a high-energy kid with a performative streak.
Which house were you actually sorted into on Pottermore (or another online sorting quiz)?
Pottermore tagged me as Gryffindor, but Time Magazine pegged me as a Ravenclaw.
The second house makes more sense for me.
Except for one thing: I hate puzzles.
I can't solve a riddle to save my life.
Ravenclaw students can't enter their dormitories without first answering a riddle.
GUESS I'M SLEEPING IN THE HALL, Y'ALL.
Which class would be your favorite?
I think Potions.
I was a decent Chemistry student.
Potions is the one class I've always had an interest in.
I want to make Felix Felicis REALLY BAD.
Which spell do you think would be most useful to learn?
I hate getting out of bed to grab things.
Accio, accio, accio.
My dad pronounces it "axe-see-oh."
Don't even argue; I've already tried.
Which character do you think at Hogwarts you'd instantly become best friends with?
Dean Thomas.
In the first book, everyone makes fun of Dean for watching soccer.
MEANWHILE, A GIRL WITH DENTISTS FOR PARENTS, A POOR GINGER, AND THE KYLO-RENNIEST WIZARD ALIVE RULE THE SCHOOL.
I'll be your friend, Dean. We can get butterbeer and buy chocolates at Honeydukes.
ROUND 5: MISCELLANEOUS
If you could own one of the three Hallows, which would it be
I've always wanted a Resurrection Stone.
Yeah, yeah, Albus, it does no good to dwell on dreams and forget to live, I KNOW.
But it would be nice to connect with people I've lost.
Just to call them up when I miss them.
Is there any aspect of the books you'd want to change? This can be a character, event, etc.
Make Ron a better friend
Make it so Lupin DOESN'T LEAVE HIS KID
Fred survives
Favorite Marauder?
Dammit, Lupin.
DAMMIT, LUPIN.
I still hate you for the kid thing.
But I dig your whole chocolate, tea, and patchy sweaters vibe.
Be my pal.
If you could bring one character back to life, which would it be?
It's always Sirius.
Always.
Harry needed him.
Dobby can stay dead.
Hallows or Horcruxes?
Ugh, I want the Hallows.
Keep your gross soul boxes AWAY from me!
That felt good.
Maybe I WILL reread the series.
Too bad I'm a trillion books deep.
Will I ever "catch up" on books I'm reading?
What's that? Probably not.
Oh well.