I can play it cool no longer.
After reading the Eternal Edition of Pretty Guardian Sailor Moon, that series is all I want to talk about.
You can predict whether I'll like a piece of entertainment based on its similarity to Sailor Moon.
All my romantic preferences came from this series.
Well, this and Fruits Basket.
Naoko Takeuchi hit me with a Enemies to Lovers/Reincarnation Romance COMBO.
That stuff is FORMATIVE.
I found two different Sailor Moon book tags on Step Into a Book World and Story and Somnomancy and decided to do them BOTH.
Tag #1
Graphics provided by Step Into a Book World
A book that did justice to the hype
I really enjoyed Dumplin'!
I want all protagonists to worship Dolly Parton and get pageant training from drag queens.
Julie Murphy also wrote Ramona Blue, one of the books I gifted to myself this year.
This is exciting! I found a new author I like!
Go big or go hooooooooooome.
A book character that was smarter than others thought
Despite evidence to the contrary, Richard Gansey III isn't stupid.
He's surprisingly well-read for a slick Southern boy from a rich family.
He knows way too much about Welsh history and builds entire cities out of cardboard when he can't sleep.

An upcoming book you see yourself loving
Georgia Hardstark and Karen Kilgariff's Stay Sexy & Don't Get Murdered comes out in May.
I listen to their podcast every day at work.
I would do pretty much anything short of murder for Karen and Georgia, so it follows that I'd read their book.
A book or series with strong female characters
I loved Moxie so freaking much.
With its diverse cast of supportive young women, this book made intersectionality a reality.
The book could have been preachy, but the excellent writing and relatable characters saved it.
A book you bought for the beautiful cover
only to end up loving it after you read it
I found a matching set of Jane Austen novels at Powell's that I couldn't pass up. I didn't want Emma, but I bought it.
I decided I hated the book even though I'd never read it. Why would I want to read a book about a beautiful rich girl who makes bad choices?
I now consider Emma Jane Austen's best novel.
A theme song that comes to mind when
reading your favorite book or character
In Blue Lily, Lily Blue, Ronan becomes obsessed with what he calls "the best song ever invented."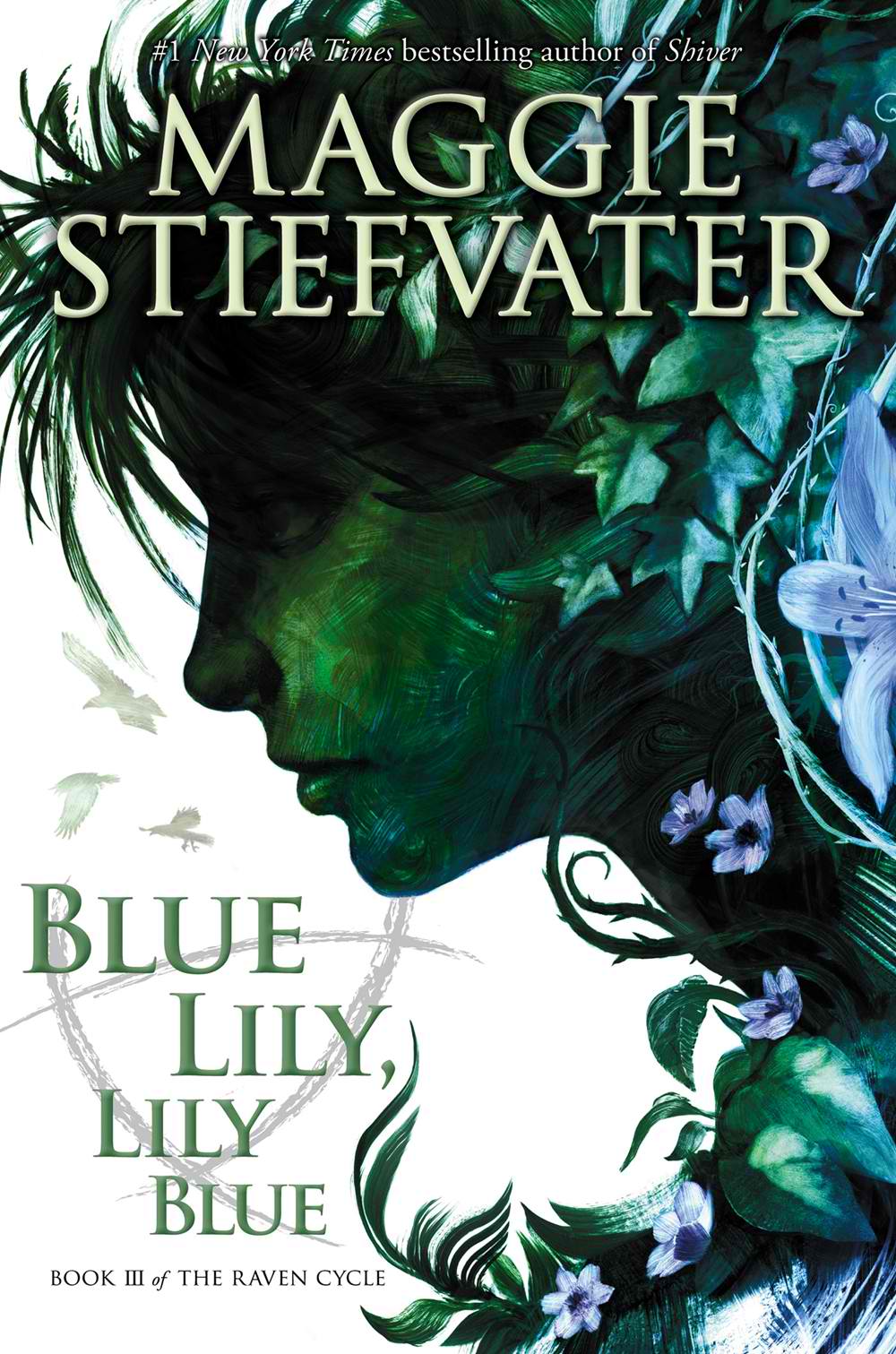 Other characters refer to it as the "[awful] Murder Squash song" and one of the lyrics goes, "SQUASH ONE, SQUASH TWO, SQUASH THREE…"
Ronan's friends hate it.
It sparks my curiosity.
A book you sped through like the wind
My Year of Rest and Relaxation lasted me, at most, several hours.
I think I enjoyed it?
It ended with 9/11, so I'm honestly not sure.
Don't worry, I haven't spoiled anything important.
A book that took you back through time
I remember where I was, what I was doing, and who I was with when I read Saffy's Angel.
I mean…for the most part.
I know Christian school was involved.
Rereading the book brought it all back.
A book that destroyed you emotionally
I don't feel this way anymore, but the final battle in The Prophecy of the Stones ruined me for a little while.
Then I turned the page and everything was all right.
Still, for about thirty seconds, I was undone.
A book you knew nothing about and was mysterious to you going into
I KNOW I MENTION THIS BOOK ALL THE TIME, but reading Daughter of Smoke and Bone was an experience.
I usually know what I'm getting into with books; with this book, I knew almost nothing.
The BookTuber who recommended it refused to give a plot summary and TV Tropes was vague about details.
For once, I was good and didn't look up spoilers.
I made a good choice.
A book or series you loved as a child
I don't remember where I read The Snow Day, but I want to say Japan?
Even though I have a winter birthday, I never saw snow when I lived in Yokosuka, so stories about snow fascinated me.
The art in this book is so gorgeous.
I brought this book up in my 9th grade English class, hoping someone else would remember it, but no one knew what I was talking about.
I finally googled it 11 years later and found it right away. Thanks, internet!
Tag #2
Sailor Moon
A book that makes you hungry
I know Lucy Knisley's Relish would be the more logical choice, as it's a graphic novel about food with RECIPES, but her 2016 book Something New includes a mouthwatering wedding menu and I'm INTO it.
I want lemon bars at my wedding.
And banh mi.
And tacos.
Sailor Mercury
A book that features science or technology
My only memory of Artemis Fowl (a book I DNFed TWICE) involves fairies working in a command center trying to defeat a teenage hacker or something.
I swear it involved technology.
Sailor Venus
A book that makes you want to play video games
Nothing does, really.
Although, when I read a book about a farm, I think about Harvest Moon: A Wonderful Life.
What's the last book I read about a farm?
Dairy Queen?
Catherine Gilbert Murdock and Elizabeth Gilbert are SISTERS.
I love that literary connection!
Sailor Mars
A book inspired my mythology or folklore
Believe it or not, Quiver, a YA fantasy romance, stays faithful to the Atalanta myth's original ending.
(Hint: Artemis turns the lovers into lions.)
Sailor Jupiter
A book that gave you strong feelings
This is the best translation of Sailor Moon I could have ever hoped for.
In the past, I considered purchasing the 2011 reprint, but I HATE those volumes so much.
This edition, with its excellent translation and beautiful art, started my 2019 off right.
Sailor Saturn
A post-apocalyptic book you love
The Lunar Chronicles are technically post-apocalyptic.
A deadly plague kills off large chunks of a population recovering from another world war
Cyborgs exist as second-class citizens.
Petty villains try to keep a brunette from becoming a heroine.
It's a mad world.
Sailor Pluto
A time travel book
Tempest, billed as a time-travel thriller, didn't excite me.
I could smell a conflict between the protagonist's dying girlfriend and already-dead twin sister, so I bailed.
Sailor Uranus
A book featuring elemental magic
Surprise! Shannon Hale writes fairytale retellings with an Avatar: The Last Airbender spin!
Goose Girl, the first book, is the best one by far.
Sailor Neptune
A book featuring music
Goodness.
Sarah Dessen books remind me of the bad ol' days.
I like that Just Listen uses its title as its final line…and not much else.
Tuxedo Mask
A book with masquerades or hidden identities
I am SO TORN.
The Scarlet Pimpernel, the OBVIOUS answer, lacks the bizarre Zorro shenanigans of All's Fairy in Love and War.
I choose…both.
Sailor Chibi Moon
A favorite middle grade book
Surviving the Applewhites wins every award I can give.
Please ignore the fact that I have no power to give awards.
LOOK AT THAT: an angry red-headed protagonist.
I'm so predictable.
Luna, Artemis, and Diana
A book for animal lovers
My Christian elementary school seemed determined to make us read through Wilson Rawls' literary canon.
My fourth-grade class read The Summer of the Monkeys out loud.
How is this book both implausible AND folksy?
And why did I reread it so many times?
I'M NOT DONE TALKING ABOUT SAILOR MOON.
Stay tuned for more gushy posts about the new manga.