I rewatched Viz Media's 2015 dub of the original Sailor Moon anime.
These were my thoughts.
Season 1, Part 1 Summary:
Luna: USAGI. Pull yourself together and save the world!
Rei: USAGI!!! WHY ARE YOU SO INCOMPETENT? YOU'RE A COMPLETE TRAINWRECK.
Tuxedo Mask: You can do it! Believe in yourself!
Usagi: You're right, Tuxedo Mask! I CAN do this.
Luna: You shouldn't trust him, Sailor Moon! He could be an enemy!
Rei: Yeah, and how come you listen to that MAN instead of accepting advice from WOMEN who SUPPORT you?
Episode 1×01:
The Crybaby: Usagi's Beautiful Transformation
Luna: Usagi, you must the accept the mantle of Sailor Moon-
Usagi: GOOD NIGHT. *falls asleep*
Me: Does that actually work!?
Naru: *speaks in a normal voice instead of a Brooklyn accent*
Me: Huh…I miss the accent.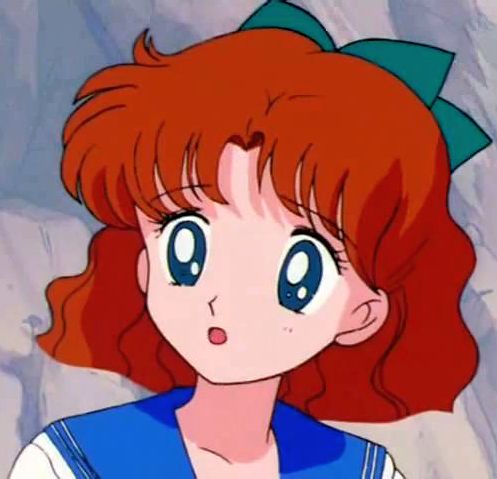 Episode 1×02:
Punishment Awaits: The House of Fortune is the Monster Mansion
Umino: *exists*
Me: Umino's kind of annoying, but his voice work is excellent.
Umino: *wears powder blue suit*
Me: I dig it.
Umino: *flips up teachers skirt*
Me: Well, that's…kind of terrible…
Umino: *tries to force a kiss on Usagi*
Me: NOPE.
Episode 1×03:
The Mysterious Sleeping Sickness: Protect the Girls in Love
Jadeite: Good evening, everyone, this is Jadeito…
Me: GOOD ALIAS, JADEITE.
Episode 1×04:
Learn How to Be Skinny from Usagi
Me: This title is PROBLEMATIC. Get it together, JAPAN.
Umino: *takes compromising photos of teacher*
Me: How are you getting WORSE?
Me: Why does Jadeite sound like Sergeant Frog?
Me: *googles English dub cast*
Me: OH, BECAUSE HE IS SERGEANT FROG.
Episode 1×05:
Scent of a Monster: Chanela Will Steal Your Love
Me: This voice cast is practically perfect…
Me: BUT WHY IS SHINGO VOICED BY A GROWN MAN?
Episode 1×06:
Protect the Melody of Love: Usagi Plays Cupid
Usagi: So this is jazz…I didn't think I'd like it. You're so mature, Naru!
Naru: Yep! If you have any questions about it, just ask me and I can explain it to you.
Me: Aaaaand that sums up my college music program experience.
Episode 1×13:
Girls Unite: The End of Jadeite
Me: Watching the girls take down a misogynist is mighty satisfying.
Tuxedo Mask: I'm here to defeat you, Jadeite!
Jadeite: *tackles Tuxedo Mask into the ocean*
Me: It's like you didn't even TRY.
Sailor Moon: Oh no, Tuxedo Mask drowned!
Tuxedo Mask: It's nice to know you care!
Sailor Moon: Tuxedo Mask! You're alive!
Me: WHY AREN'T YOU WET?
Episode 1×14
A New Enemy Appears: Nephrite's Evil Crest
Me: I can't wait for Nephrite to show up.
Nephrite: *appears*
Me: It's happening, it's happening, it's happening…
Zoisite: *also appears*
Me: Ugh. Zoisite.
Nephrite: Ugh. Zoisite.
Zoisite: Hellooooooo, Nephrite.
Me: …HE'S VOICED BY A MAN!?!?
Zoisite: *giggles*
Me: He's PERFECT.
Nephrite: *drives up in a red sports car*
Me: Okay, cool it…
Nephrite: *exits vehicle wearing all pastels*
Me: So many questions…
Nephrite: *front-flips over fence*
Me: WHY IS NO ONE REACTING TO THIS?
Episode 1×15:
Usagi's Panic: Rei's First Date
Me: Huh, I didn't like Rei so much my first time through, but now I kind of like her.
Rei: Hey, Mamoru! Want to go on a date?
Me: I CHANGED MY MIND.
Episode 1×16:
A Girl's Dream: Usagi Becomes a Bride
Side character: Did you know our sewing teacher is 34 and STILL unmarried?
Me: COOL IT, JAPAN.
Usagi: Ami, don't you want an all-expenses paid wedding reception?
Ami: I don't plan on getting married anytime soon!
Me: COME ON, AMI.
Ami: My first love is books!
Me: …okay, fair point.
Episode 1×17:
Usagi's a Model: The Flash of the Monster Camera
Kiijin: Art is an EXPLOSION.
Me: This guy makes Shingo's voice actor seem like a sensible casting decision.
Usagi: *covers moth-eaten swimsuit with bows*
Me: THAT'S ADORABLE.
Luna: Usagi, your swimsuit looks stupid.
Me: SAYS THE TALKING CAT.
Episode 1×18:
Shingo's Love: The Grieving Doll
Me: I can't tell if the worst part of this episode is the SENTIENT DOLL or the destruction of Shingo's clay Sailor Moon figurine.
Doll: *smiles*
Me: NEVER MIND, SENTIENT DOLL.
Episode 1×19:
Usagi's Joy: A Love Letter from Tuxedo Mask
Mamoru: Who's Tuxedo Mask?
Me: WHY ARE YOU LYING?
Nephrite: *sees Naru at mall*
Nephrite: Hm…I wonder if that short, auburn-haired girl is Sailor Moon?
Me: HOW, though?
Nephrite: Hello Naru.
Naru: Hi, Mr. Sanjoin!
ME: Aaaaaand the ship is ruined.
Nephrite: *leans seductively on wall* Has anyone ever told you you're the prettiest girl in your class?
Me: SHE'S FOURTEEN.
Nephrite: *obviously not Tuxedo Mask*
Sailor Moon: Hey, that's not Tuxedo Mask!
Nephrite: UNLEASH LEO THE LION!
Me: I LOVE this episode!!
Tuxedo Mask and Sailor Moon: *fall down elevator shaft*
Me: YES, YES, YES, YES.
Tuxedo Mask: *pulls Sailor Moon onto back*
Sailor Moon: Um…Tuxedo Mask?
Tuxedo Mask: *struggling to find a foothold*
Sailor Moon: Why do you keep helping me?
Tuxedo Mask: *climbing up elevator shaft with difficulty*
Sailor Moon: I think you're in love with me but you're too shy to tell me.
Me: YES YES YES YES.
Tuxedo Mask: Honestly, I don't know why I keep helping you.
Me: …WHY DO I LIKE THIS EPISODE?
Sailor Mars: Usagi!! I can't believe you snuck away to flirt with Tuxedo Mask!
Sailor Moon: It's not like that!
Tuxedo Mask: I wish you girls got along better. *jumps off building*
Me: How was that both dramatic AND condescending?
Tuxedo Mask: If there's one thing I hate, it's a girl fight.
Me: *removes Tuxedo Mask from list of favorite characters*
Episode 1×20
The Summer, the Beach, Youth, and Ghosts
Me: I used to think the anime was mostly filler, but this season hasn't been so bad.
Sailor Scouts: *travel to Halloween-themed hotel*
Me: …never mind.
Me: So far, NO one has explained to me why the psychic girl is so small!
Sakiko's father: I'm sorry, Sakiko…you just wanted to be a normal girl.
Me: HOW OLD IS SHE, THOUGH?
Sakiko's father: I should have let you be a child.
Me: WHY DOES SHE HAVE A CHILD'S BODY AND A WOMAN'S VOICE?
Sakiko's father: I'm sorry I forced you to use your psychic powers.
Me: SHE IS THE SMALLEST PERSON WE'VE SEEN ON SCREEN THUS FAR.
Sakiko: *playing in the water with the Sailor Scouts*
Me: AM I THE ONLY ONE WHO HAS NOTICED HER SIZE?
Me: ALSO, WHY DOES THE FATHER HAVE POINTY EARS?
Me: WHAT WAS THE POINT OF THIS EPISODE?
Episode 1×21
Protect the Children's Dreams: Friendship Through Anime
Editor: This drawing of Sailor V doesn't capture her passion!
Editor: I'm not getting any of her energy!
Hiromi: Sooooo you're saying you want us to make her sexier?
Me: HOW IS THIS STILL RELEVANT?
Usagi: *screaming*
Rei: *screaming*
Hiromi: *bursts out of office* KEEP IT DOWN! We're trying to WORK here!
Me: Honestly, same.
Hiromi: I'm going to KILL OFF SAILOR V!
Hiromi: It's the only way to make true art!
Me: SAAAAAAAME.
Episode 1×22
Romance Under the Moon: Usagi's First Kiss
Me: YES!!!!! I love this episode!!! So romantic!
Tuxedo Mask: *annoyed by Usagi's existence in every scene*
Me: Well, that's…disappointing.
Zoisite: I'm mad, Kunzite!
Kunzite: Don't be mad.
Me: I FORGOT THEY WERE A COUPLE.
Me: YES.
Me: I want to cry in my boyfriend's lap…
Me: …Kunzite is a really unfortunate name, though.
Usagi's dad: *snaps picture of Usagi*
Usagi's dad: WOW, that girl sure is BEAUTIFUL.
Usagi's dad: I wonder if MY daughter will ever be THAT beautiful.
Usagi: Wow, I'm soooooo drunk!
Tuxedo Mask: *carries her to balcony*
Usagi: *passes out*
Tuxedo Mask: *leans in to kiss her*
Me: Um…hey, she's passed out…
Usagi: *wakes up briefly*
Me: Nice save?
Tuxedo Mask: *kisses her*
Me: SHE'S STILL BLACKOUT DRUNK, DUDE.
Me: YOU WERE MEAN TO HER THIS WHOLE EPISODE.
Me: COULDN'T YOU HAVE WAITED UNTIL SHE WAS SOBER?
Episode 1×23
Wish Upon a Star: Naru's First Love
Me the entire episode: NARU, DON'T, COME BACK.
Zoisite: Nephrite is the WORST!
Kunzite: *stroking Zoisite's face* He's nothing.
Zoisite: *leans into Kunzite's hand*
Me: This is the best.
Me: Wait.
Me: Why does Kunzite sound like Patrick Seitz?
Me: *googles dub voice cast again*
Me: WHAT.
Naru: *flashbacks to Nephrite calling her beautiful*
Naru: *flashbacks to Nephrite-as-Tuxedo-Mask screaming at her*
Naru: I don't get it. Does Mr. Sanjoin like me or not?
Me: GIRL.
Motoki: Hey, Usagi! I didn't see you come in! How 'bout I take you out for a cup of coffee?
Usagi: Sure! I love coffee!
Mamoru: Yeah, coffee sounds great.
Me: DID HE JUST INVITE HIMSELF ON THEIR DATE?
Me: WHY CAN'T YOU JUST BE IN LOVE?
Usagi: My best friend is in love with a bad person and I'm afraid for her…
Motoki: It's probably fine! Just wait until something bad happens!
Mamoru: NO WAY, YOU SHOULD TELL HER THE TRUTH.
Motoki: Yeah, he's right.
Me: ???????
Naru: I WON'T LET YOU HURT MR. SANJOIN.
Naru: I'M COMPLETELY IN LOVE WITH HIM.
Me: I have never…
Me: …been more uncomfortable.
Sailor Moon: No, Naru, he's a bad person!
Me: ALSO, HE IS AN ADULT!
I'm making my way through the latter half of the season.
Usagi and Mamoru are IN LOVE, but he's EVIL now!
The stakes keep rising!
And…well, I'll save it for the next post.