My mom suggested this tag a while ago.
Like, a WHILE ago.
I used my real-life wardrobe for inspiration and chose multiple femme items.
Feel free to exchange any of the provided clothes with ones you would actually wear.
Basic Black Dress
The most common genre in your book collection
Most of my collection is either fantasy or romance, and I look for fantastic and/or romantic elements in other genres.
Sometimes I choose one (e.g., fantasy) and get the other (e.g., romance.)
Take Sourdough for instance.
The plot is mostly about sentient bread…but there's a subtle romance in there, I think.
We shall see. I'm still betting on aliens.
Period pants
A book with bloated prose
I hate to do this to you, Trust Exercise.
You will recall that I only read 6 pages of this book.
This book had a definite style…that someone else can enjoy.
Flowery descriptions of someone's "ass" (least favorite swear) are an IMMEDIATE turn-off.
Just…the pretension.
I can't take it.
Old Halloween costume
A book that helps you escape the real world
Though set in our world (…kind of?), Jane Unlimited opened my mind to lots of possibilities.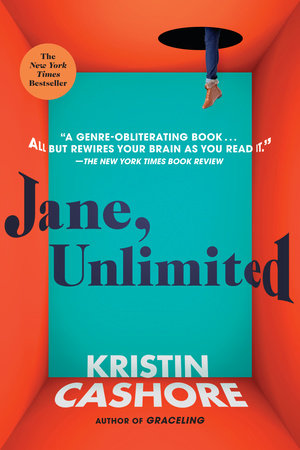 The premise of this book is SO WEIRD that I forget everything else going on in my life.
All I know is Jane, umbrellas, and basset hounds.
(Go read this book if you haven't already.)
Ballet Flats
Your classiest-looking book or series
I own the Barnes & Noble classic edition of Pride and Prejudice and it is shiny as hell.
I also own all the Word Cloud Classic editions of Jane Austen's novels.
They look very serious but also delightful and fun.
Classics look better in bright colors.
Going-out Clothes
A book you can't wait to read
I preordered Hungry Hearts: 13 Tales of Food & Love because I love an anthology.
I also <whisper> really like food. </whisper>
The notion of making food as an act of love warms my heart.
Hunger makes me a modern girl.
(Ha. Book pun. Get it? That's another book I can't wait to read.)
Best friend's sweater
A book borrowed from/recommended by a friend or family member
I just bought Meet Cute on my partner's recommendation.
It looks so cute!
I've been hitting the spirituality / murder mystery / vegetarianism / feminism books pretty hard lately.
I'D LIKE SOMETHING FLUFFY, IF POSSIBLE.
Running shoes
A book you had to force yourself to finish
The Wicker King was ROUGH.
Really can't say I enjoyed reading it. I felt sick almost the entire time.
I wanted to know how it ended, though, so I PERSEVERED. (Ugh. I hate that word. More on that in a later post.)
I will say K. Ancrum's letter at the end was well worth the discomfort.
Yoga Pants
A book you intend to read but haven't gotten to yet
American Girls seems like a great summer book buuuuuut…
I've been a tad distracted lately.
I keep adding to my TBR.
I really DO want to read American Girls! It looks fascinating!
Fandom T-shirt
A book you are fanatical about
Excuse me, do you have time to discuss The Scorpio Races?
On a scale of 1 to 10, what is your level of interest in murder horses?
How do you feel about young adult romance and/or islands?
What if I told you a bunch of people died?
Before you go, have you seen the Polish cover? I wear a miniature copy of it around my neck.
Have a nice day. Please take this copy of The Dream Thieves. I'll be here on the corner if you ever want to discuss it.
Favorite shirt
A book you own that gets a ton of praise
Everybody loves Relish.
It's a graphic novel memoir…with RECIPES!
I tried the chocolate chip cookie recipe. I get thrilled compliments every time.
I'm curious about the homemade pickles. I don't like pickles, but they look fun to make.
Black Pea Coat
A book considered a classic in your favorite genre
We've been over this!
Epistolary novels, epistolary novels, epistolary novels!!
And what better book to represent the genre than THE ULTIMATE epistolary classic?
No, not DRACULA.
SO boring.
You're WELCOME, Love Letters to the Dead.
(Skip that one. Read the original.)
Shout-out to my mom, who has been waiting on this tag a long, long time.
If you're reading this: please finish and return my copy of Rob Bell's Sex God.
DON'T try to put it on your sell-pile again!
I SEE you.
To my not-mom audience:
Enjoy the tag! Please participate! Comment below!