I keep about a dozen franchises locked away in my brain with one or two favorite characters from each.
Because of this, I have the hardest time picking characters for challenges like R.I.P. It or Ship It, especially when I'm limited to BOOKS.
Which is NONSENSE.
Instead of choosing 30 characters, I only used characters from my Funko Pop! collection (with some additional plushies and figurines thrown in.)
Using only my collection, I counted 24 characters (not including repeats.)
I own too many Pop! figurines.
BUT, by picking names out of my Great Gays of History mug, I got some interesting couples out of the deal.
Let the shipping COMMENCE.
Couple #1
Finn (Star Wars) + Totoro (My Neighbor Totoro)
Aw, no.
Finn HATES whimsy!
And he hates not being able to understand giant, furry creatures.
Finn: What is this bus!? Why is it a cat!? Why can't I understand you!? Stop flying! Stop!
Totoro: GRAAAAAAAAAH.
Verdict: R.I.P. IT
Couple #2
Harry Potter (Harry Potter) + Chirrut Imwe
Harry can't stand letting others be the hero.
Also, I find the teacher-student dynamic between these two…gross.
FURTHERMORE, who would pair wise, patient Chirrut with reckless, hasty Harry?
Harry: We have to save my godfather right now!
Chirrut: *calmly walks across battlefield*
Harry: *dodging spells* WHAT THE HELL IS WRONG WITH YOU?
Verdict: R.I.P IT
Couple #3
Chewbacca (Star Wars) + Valkyrie (Thor: Ragnarok)
I like it! Valkyrie appreciates big, scary monsters!
I can see these two as space buds if the romance thing doesn't work out.
Admit it – you would watch that TV show.
Verdict: SHIP IT
Couple #4
Death (Sandman) + Lizzie Bennet (Pride and Prejudice and Zombies)
I LOVE IT.
I don't read Sandman (it's Neil Gaiman; I'll pass) but I love Death.
Based on aesthetics alone, this is my favorite couple of the bunch so far.
Verdict: SHIP IT
Couple #5
Merida (Brave) + Rey (Star Wars)
Eh.
My main point of contention is how feisty these two characters are.
That sounds condescending…strong-willed?
Intense?
ALL OF THESE HAVE NEGATIVE CONNOTATIONS FOR FEMALES.
I don't see Merida's stubbornness fitting with Rey's temper (or vice-versa, if you prefer.) They have too much in common – I think they'd set each other off.
Verdict: R.I.P. IT
Couple #6
Jughead Jones (Riverdale) + Vice Admiral Holdo (Star Wars)
I got a bad feeling about this…
I didn't want to write this one off, but I really can't support this pairing.
Can you picture duty-bound Holdo romancing a wannabe rebel?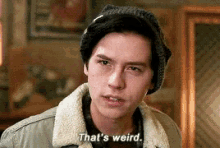 Verdict: R.I.P. IT
Couple #7
Elise (Assassin's Creed) + Fitwilliam Darcy (Pride and Prejudice and Zombies)
I don't play Assassin's Creed. There, I said it.
Elise strikes me as more happy-go-lucky than vicious.
Lizzie Bennet Darcy's canon love interest, is vicious and I guess witty? They cut down on that aspect of her character in the film.
Elise is cute, but she's far too smiley for Darcy's taste.
I WANTED TO ROOT FOR THIS ONE.
Verdict: R.I.P. IT
Couple #8
Valkyrie (Mad Max: Fury Road) + Aquaman (Justice League)
Aquaman + Wonder Woman is my one true ship. He appreciates her strength!
I don't think Valkyrie would be interested in him.
Much as I love Aquaman, he is the walking embodiment of the patriarchy.
Valkyrie is BUSY setting honey traps and shooting war boys.
Verdict: R.I.P. IT
Couple #9
Spiderman (Spiderman) + Cheedo (Mad Max: Fury Road)
I WANT to like it.
Cheedo's last boyfriend was a cancer-stricken chrome addict.
Why not a venom-infused superhero?
Verdict: SHIP IT
Couple #10
Anger (Inside Out) + Sailor Jupiter (Sailor Moon)
I can't ship Anger with anyone. He's a fuzzy little short guy voiced by an old person. I feel weird.
And Jupiter is most often swayed by looks.
Most of her love interests have been dumb or…questionable.
Huh. Maybe it WOULD work out between them…
Verdict: SHIP IT??
Couple #11
Hela (Thor: Ragnarok) + Jorah Mormont (Game of Thrones)
I don't think this would work…which ENRAGES me.
Come ON, Jorah! HOW CAN YOU NOT LOVE HELA? With the WOLF and the HAMMER?
Jorah likes his "strong women" dainty and in need of protection, neither of which fit the almighty Hela.
I WANT this pairing to work, but I know in my heart it won't.
Verdict: R.I.P. IT
Couple #12
Baze Malbus (Rogue One) + Kylo Ren (Star Wars)
Baze only babysits wise pseudo-Jedi, not Sith Lords who never listen to their parents.
This is TOTALLY a parent-child relationship…and Baze is NOT the nurturing kind.
I don't ship it…but I would watch that show.
Verdict: R.I.P. IT
Well: I only shipped 30% of the couples I picked.
That's unfortunate.
Not as glorious a return as I'd hoped.
At least I discovered a new favorite ship.